Gun Training

Training Facility Overview
Gun Training & Gun Safety Classes
Giving you the knowledge and skills to legally protect yourself and your family is our primary goal. From the person with no experience with guns and exploring if that is a good choice to enhance their safety through advanced weapon employment skills and Force on Force tactics courses, our instructors focus on safety and situational awareness. The best fight is the one that you are able to safely avoid, however there are times when lethal force is the only effective choice. If that time comes, our training will give you a solid foundation of skills to effectively defend yourself and your family.
TN Concealed Carry Permit - $45
This 4 hour class covers the legal aspects of carrying a concealed firearm in Tennessee. Learn where you can and can not carry under Tennessee's carry laws, legal justification of using force against another person in defense of yourself or a third party and firearms safety and storage. Successful completion of this class meets the requirements to submit for a Tennessee Concealed Carry Permit.
* This class is classroom ONLY and does not meet the requirements for the Tennessee Enhanced Carry permit.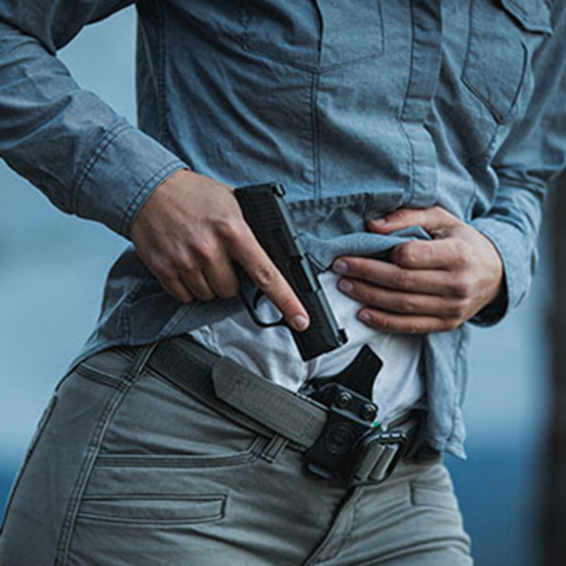 First Shots - $75
This class is for the new or prospective gun owner. We will introduce you to firearms safety, gun selection, accessories, the fundamentals of marksmanship, loading/unloading, safe storage procedures and a brief overview of TN Law as it applies to the gun owner. Class will conclude with a 50 round familiarization course of fire with our Instructors providing expert coaching to ensure a safe and fun experience.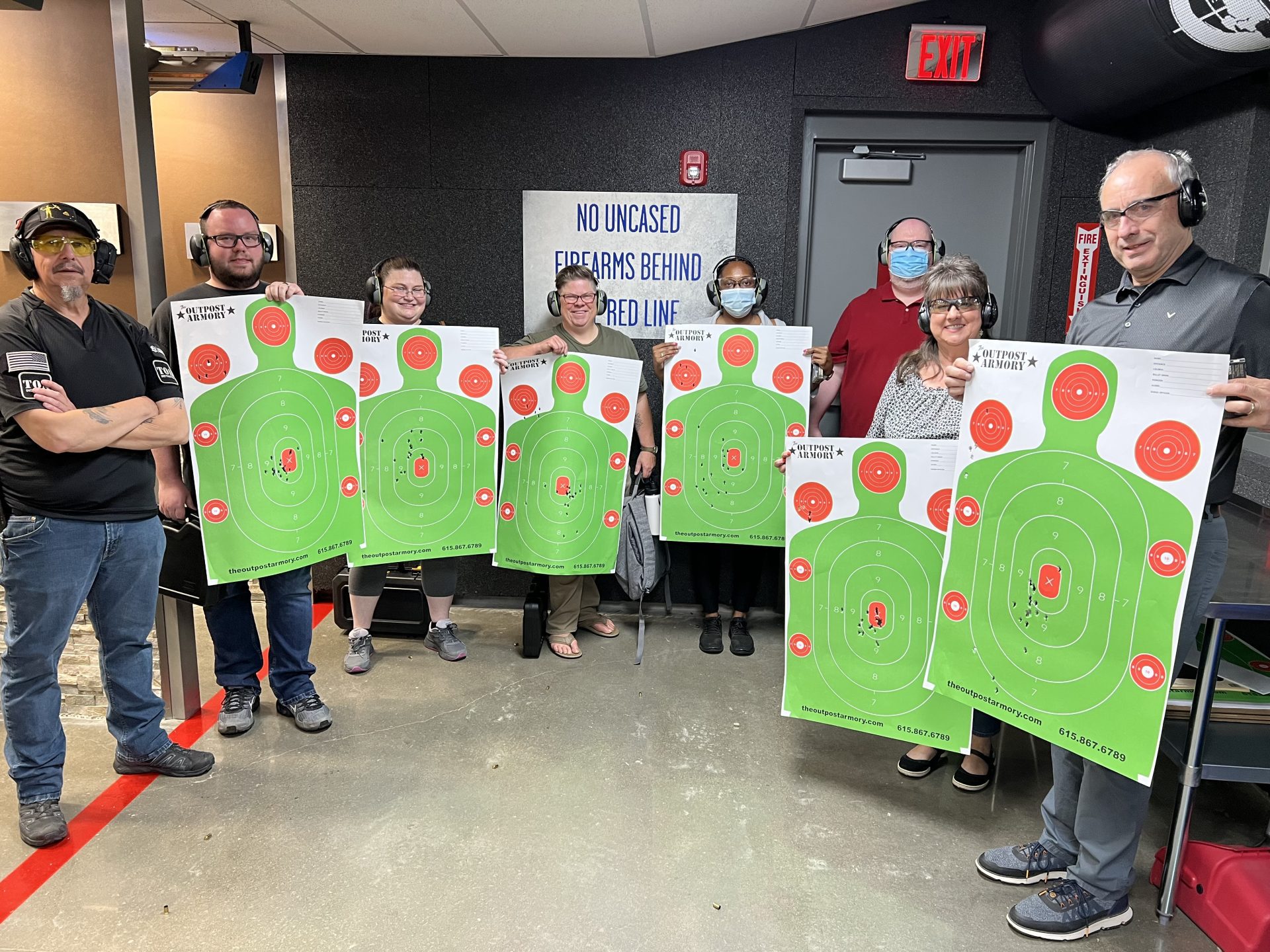 TN Enhanced Carry Permit - $75
The Outpost Armory TN Enhanced Carry Permit Class covers the related laws, liability, legal use of deadly force, basic gun safety, safe storage and the steps needed to apply for and receive your TN State Enhanced Carry Permit. All TOA TN Enhanced Carry Permit Classes are conducted at the newly built Outpost Armory and Range, in Murfreesboro, Tennessee. You will enjoy your experience in their climate controlled indoor shooting range, and newly designed classroom.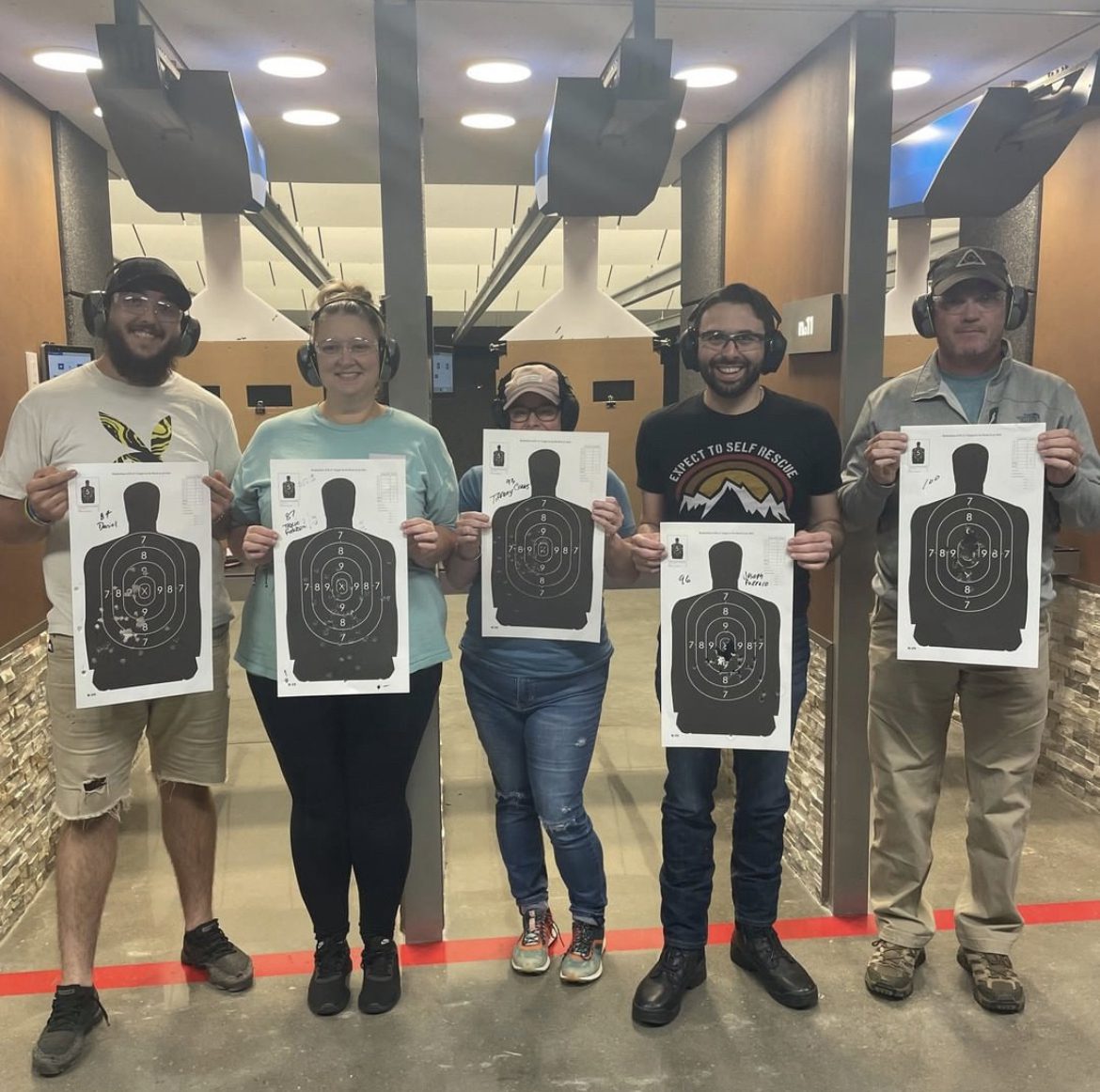 Handgun Draw Certification- $75
The Holster Draw Course is required for anyone wishing to draw from a holster while using the range facility (see exemptions listed below). The 1 hour course will focus on the safe and efficient way to holster up upon entering the range, drawing from the holster, presentation to target and re-holstering procedures. The class will also cover proper procedures for securing firearms and equipment after you have finished training. Additional topics covered will include: Range procedures, Range safety, Firearm safety, Holster selection and placement, Safely and efficiently drawing and holstering firearm.
Exemptions: All active/retired Law Enforcement (must show current or retired I.D. Card) and graduates of our Defensive Handgun 1 or higher Handgun course.
* NO BLAKHAWK SERPA, Off Body carry (Purses), Cross draw, Ankle or Shoulder Holsters permitted in class or on the range. *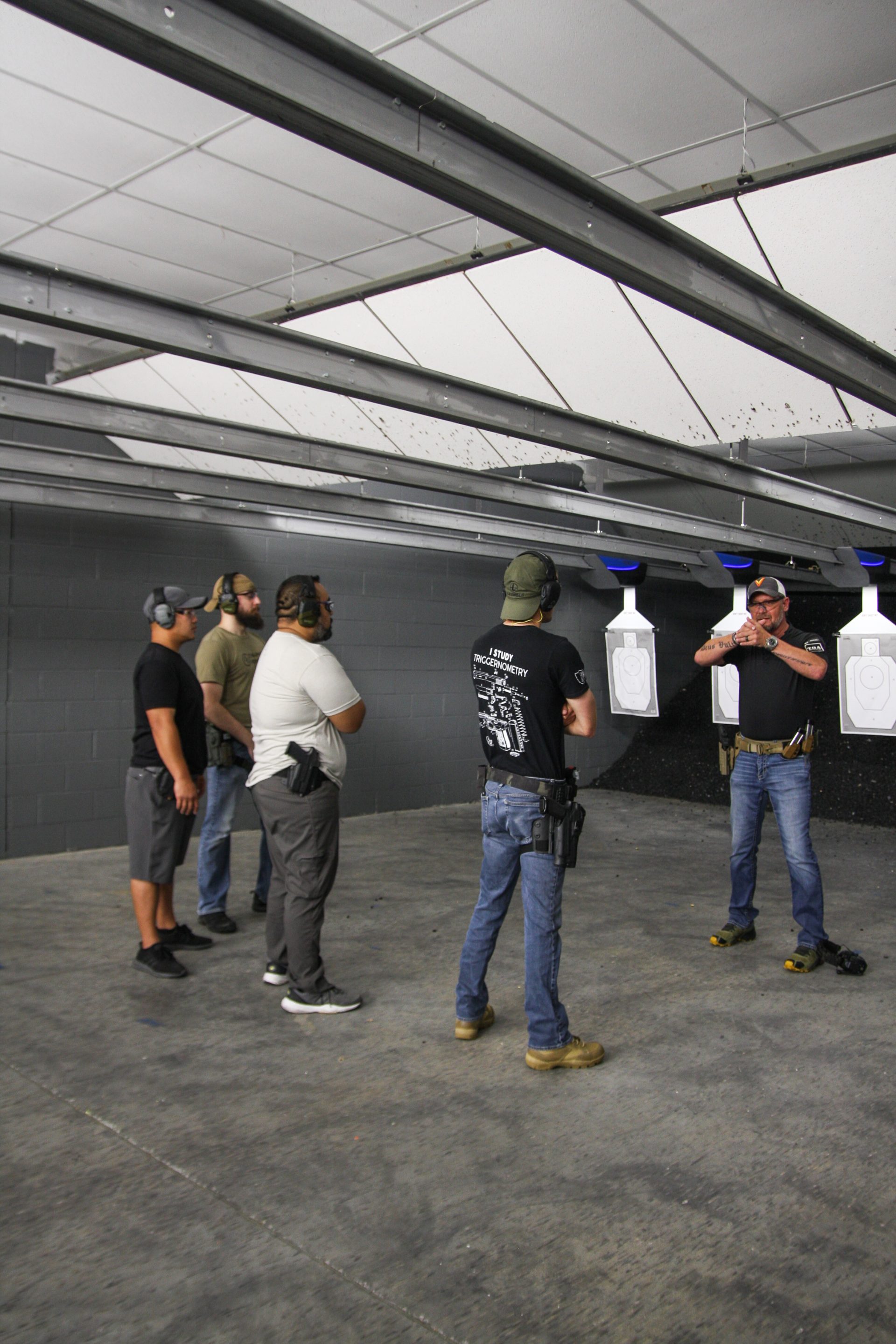 Skillz and Drillz - $39.99
Tired of going to the range to practice but not getting the results you hoped for? Stop wasting ammo and time. Join us for Skillz and Drillz! These 1 hour organized training sessions will help you improve both Accuracy and Manipulations. Each instructor led session is a new set of drills which focus on different aspects of shooting. You will leave with targets and a plan to continue practicing on your own. Always FUN, Always PRODUCTIVE!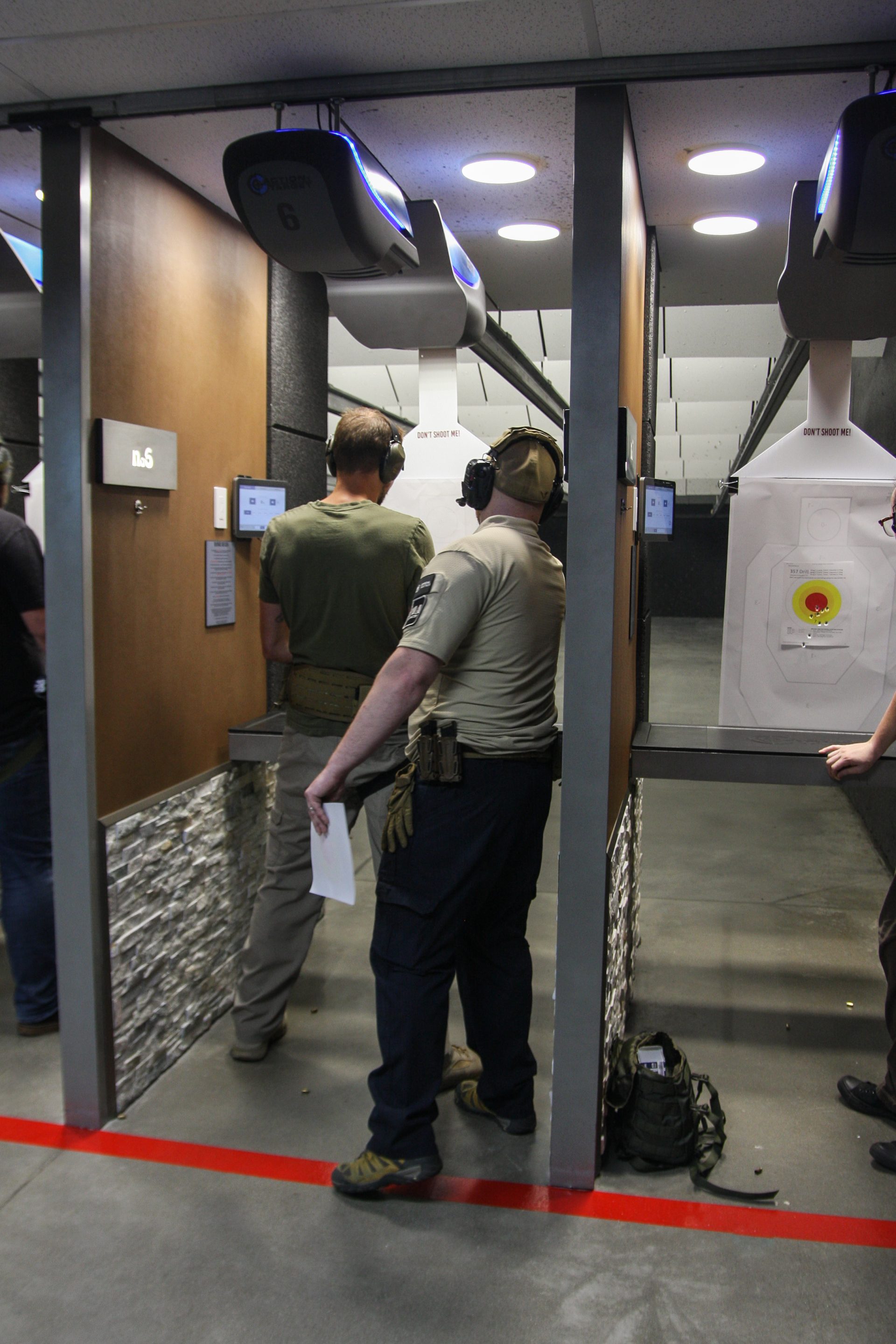 Defensive Handgun 1 - $225
The Defensive Handgun 1 class is the next step in your concealed carry education after you receive your Handgun Carry Permit. During this 5 hour class we will cover everything that your concealed carry class didn't. This class is full of quality time on the range. Learning to adapt a proper fighting platform, grip, and trigger press, how to draw your handgun from a holster, reloads, different ready positions and movement with a handgun.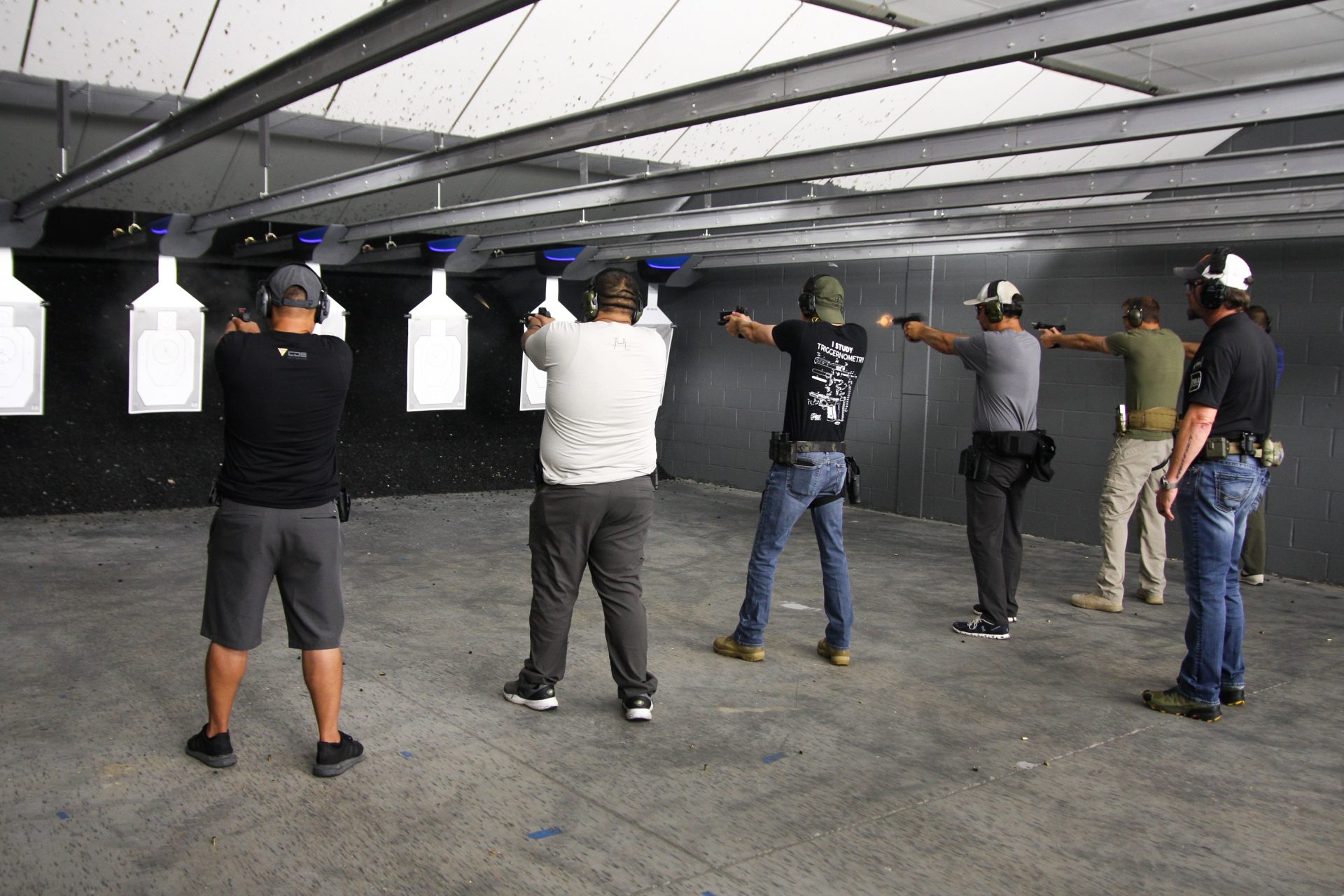 Low Light Pistol - $95.00
Our Low Light Pistol course is 3 hours and teaches you how to properly utilize both hand held and weapons mounted light. Bad things tend to happen during hours of diminished light. It is imperative that we gain positive identification of threats before using force. This is a key step in expanding your knowledge and increasing your skills as a responsible gun owner. In times that it matters, the training you do dictates how those situations are resolved. We are here to facilitate your learning, training, and experience.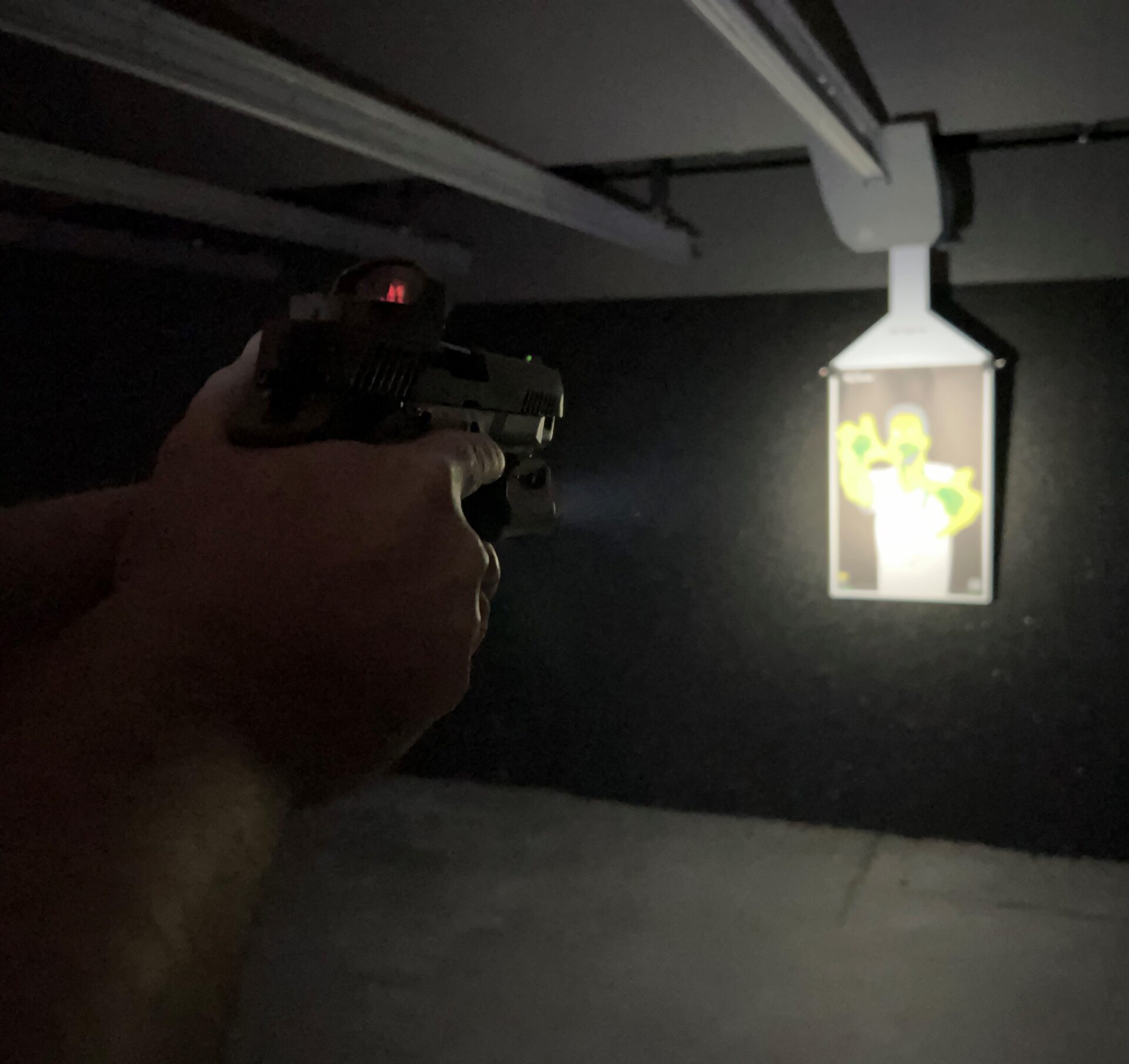 Red Dot Pistol - $95.00
The Red Dot Pistol Course is 3 hours in duration and teaches you how to properly utilize your Red Dot optic. We break down how to effectively employ slide mounted red dot optics in order to gain both speed and accuracy. Many new users will quickly get frustrated after they install one of these optics because they are using the same techniques as they use with iron sights. We teach you the correct way to get the most out of your newly equipped Red Dot Pistol. In times that it matters, the training you participate in dictates how those situations are resolved. We are here to facilitate your learning, training, and experience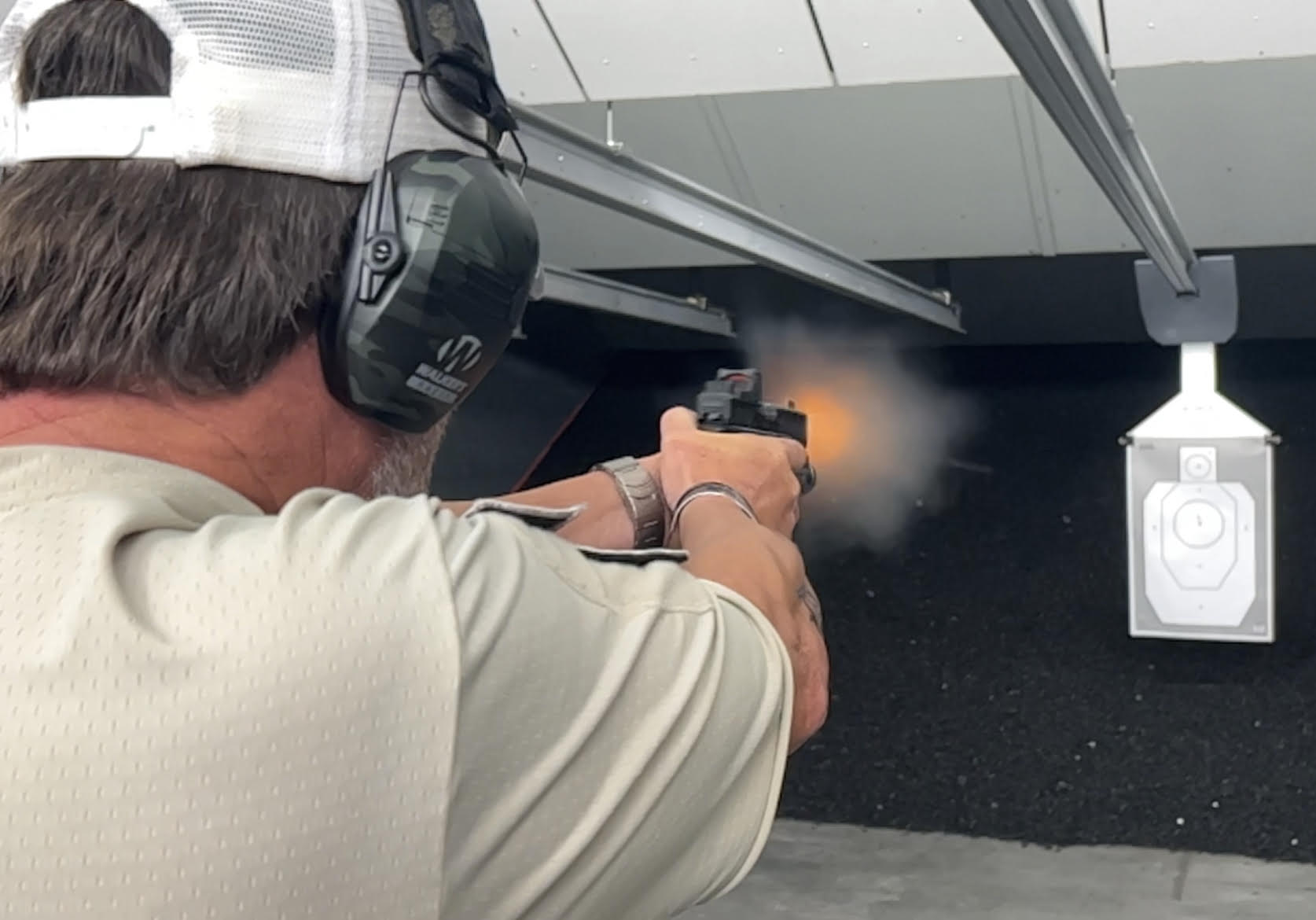 Tac Med - $150
Do you carry a weapon daily? If you are prepared to make holes, you need to be prepared to plug them also. This 3 hour course is designed to give you the basic knowledge of to how to treat a variety of wounds whether its arriving at a car wreck or dealing with a chainsaw accident or treating victims of mass violence. You will graduate the class with an understanding of how to treat medical situations in tactical scenarios, violent situations, acts of terrorism, active shooters, traumatic injuries, accidents, or natural disasters. Students will learn what you need to have in your medical kit and how to use it in response to those events. Students will receive a $75.00 Trauma Individual First Aid Kit (IFAK) from North American Rescue as part of their registration fee.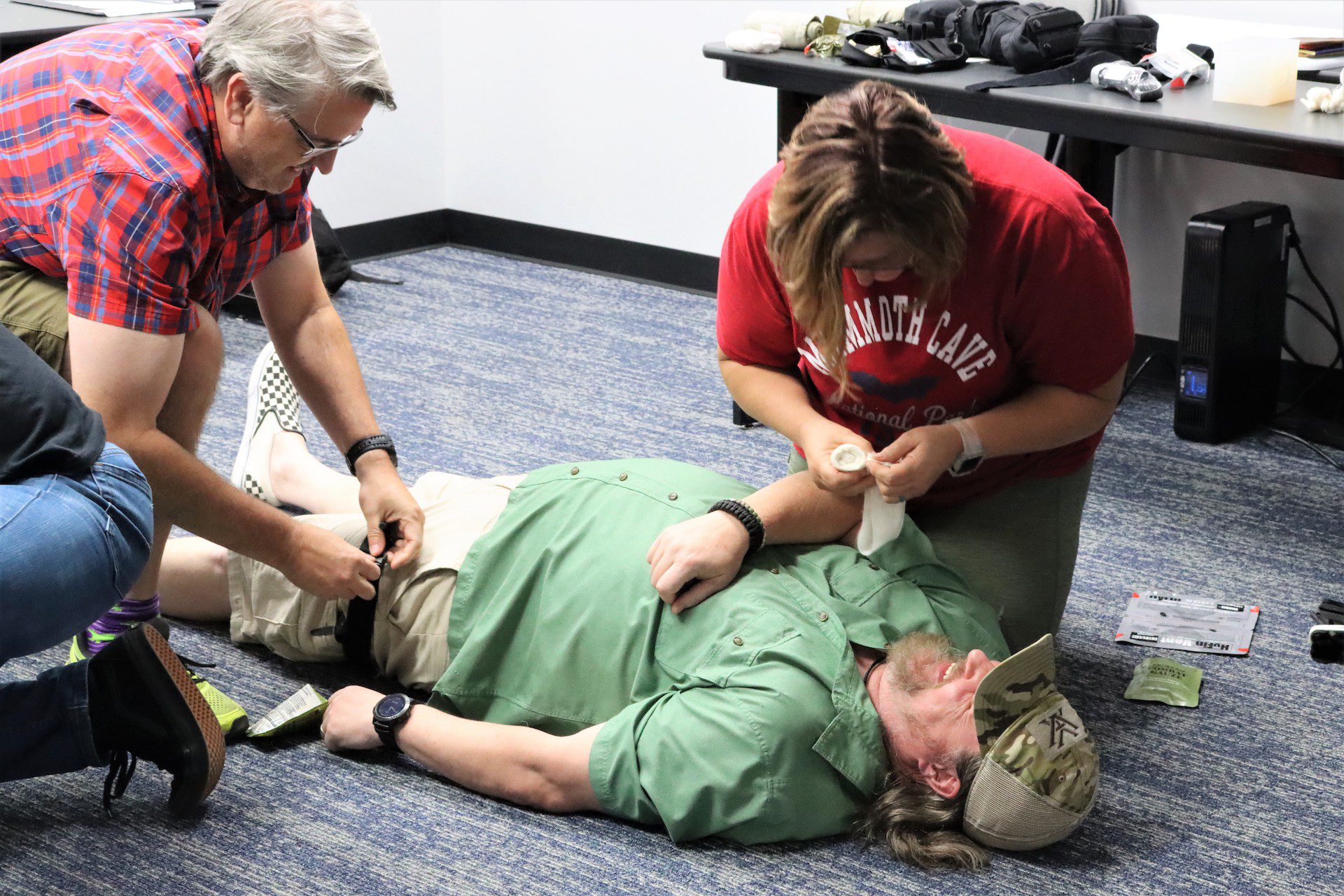 Ladies Basic Pistol - $75
This 3 hour Ladies Only class is built specifically for the female new or prospective gun owner. The fundamentals of shooting will be introduced, reviewed and built upon, while also exploring universal safety rules, situational awareness, common types of handguns, ammunition types, marksmanship skills, firearms handling, defensive pistol fundamentals and the use of deadly force. Class will conclude on the range with a guided live fire by our female instructors.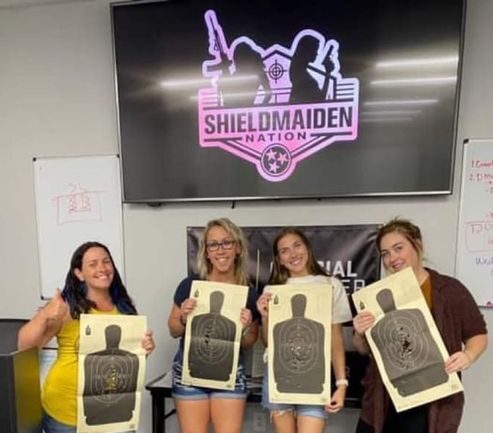 AR Fundamentals - $100
If you have just purchased your new AR-15 or you want to learn about them, this class is for you. You will learn about how the rifle works, what accessories are beneficial, safety, terminology, shooting fundamentals, and more. Included in the class is range time with the instructor learning how to zero the AR-15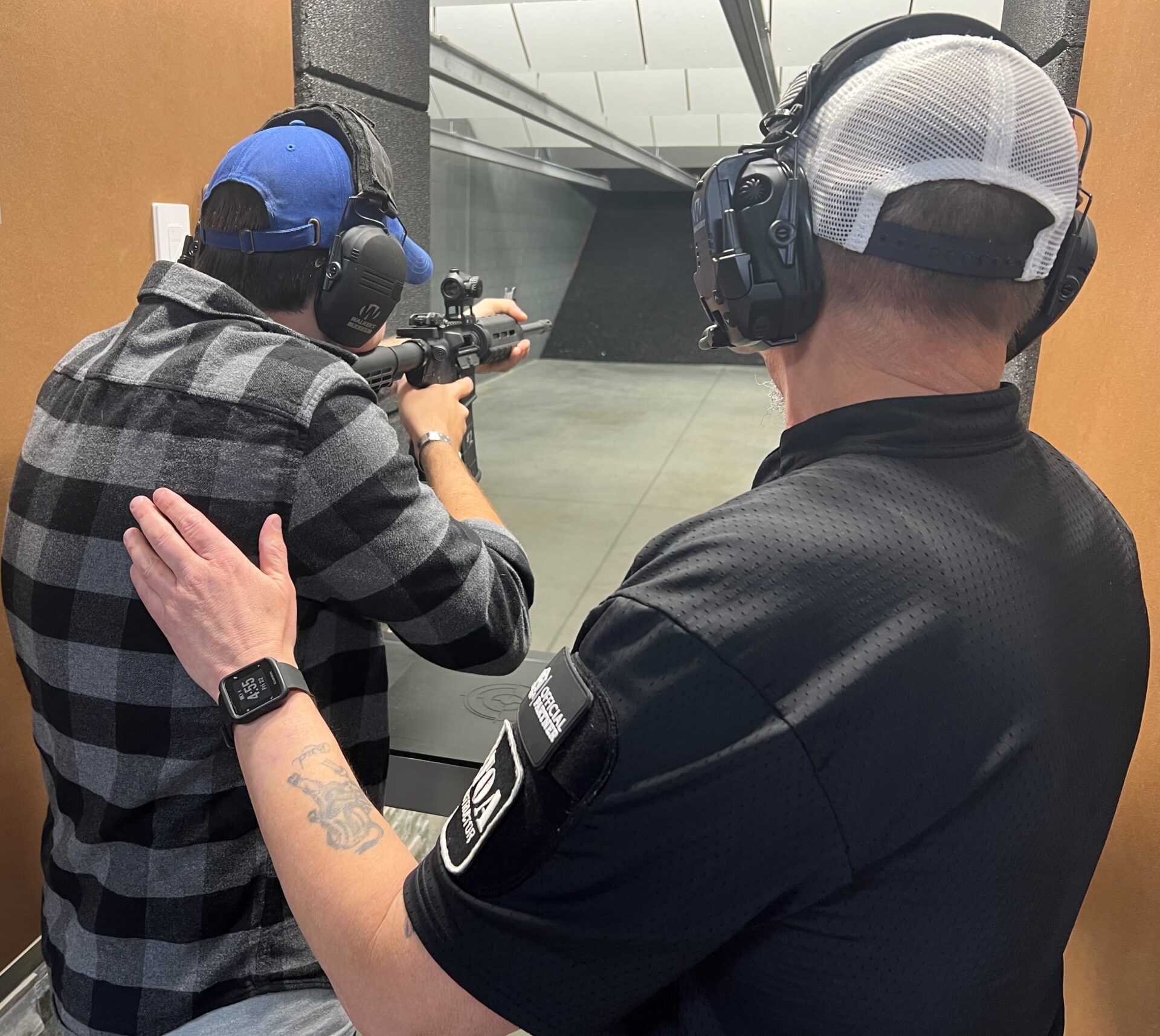 Shotgun Fundamentals - $75
If you have just purchased your new Shotgun or you want to learn about them, this 3 hour class is for you. You will learn about how the shotgun works, what accessories are beneficial, safety, terminology, shooting fundamentals, and more. Included in the class is range time with the instructor learning how to operate and fire your shotgun.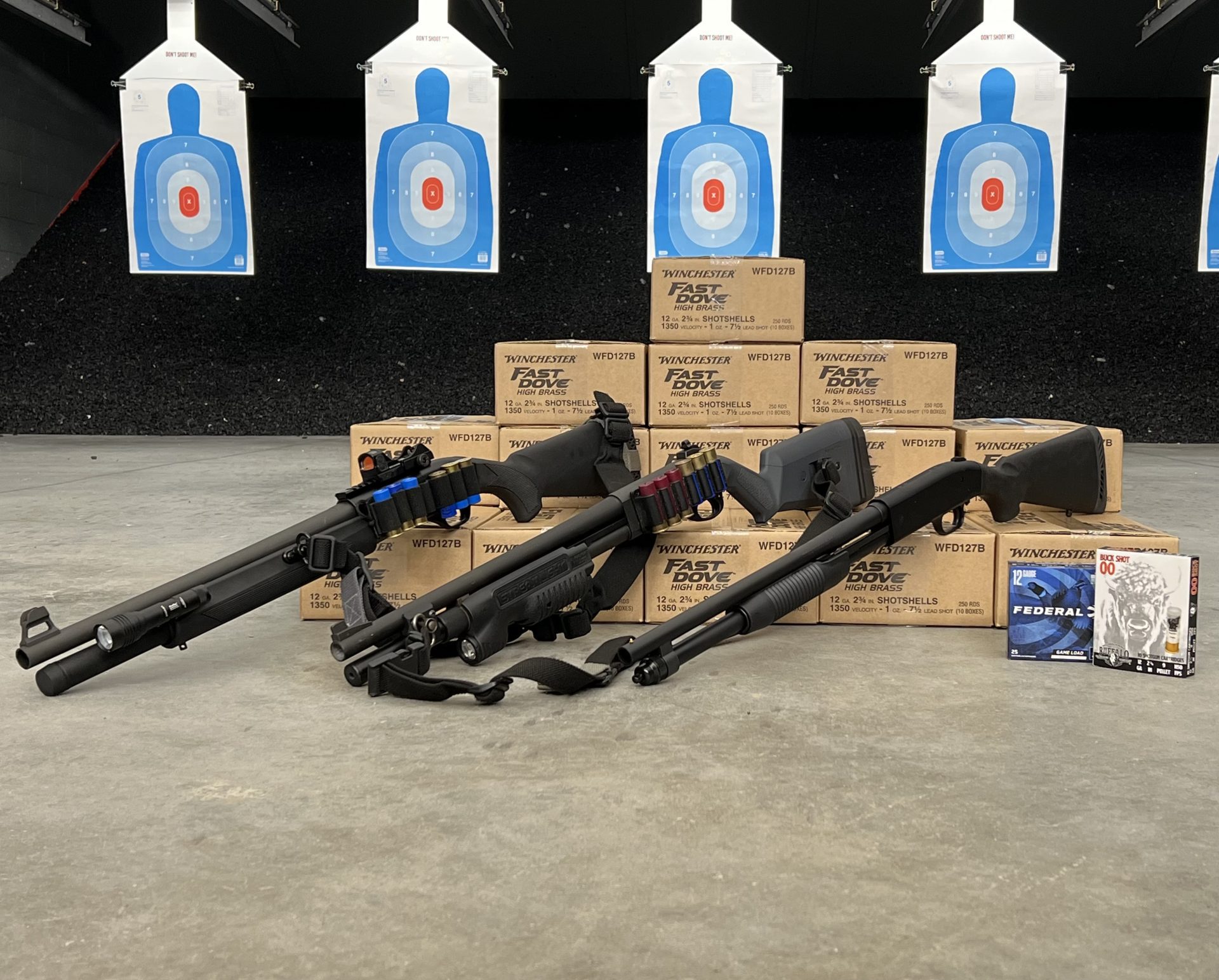 Security Guard Training
The Outpost Armory Range has teamed with one of the Premier Security Guard training companies in the South East in order to continue to provide our customers with the best and most relevant security training possible. Zirkops has a long and established history of ensuring that graduates have the tools and skills necessary to safely and professionally protect their clients. Local classes covering Unarmed, Armed, Recertification, OC, Baton, Conducted Electrical Weapons, Tactical Handcuffing/Search Procedures and De-escalation Tactics can be found on their website. All Murfreesboro classes are taught at The Outpost Armory in our comfortable class rooms and state of the art range.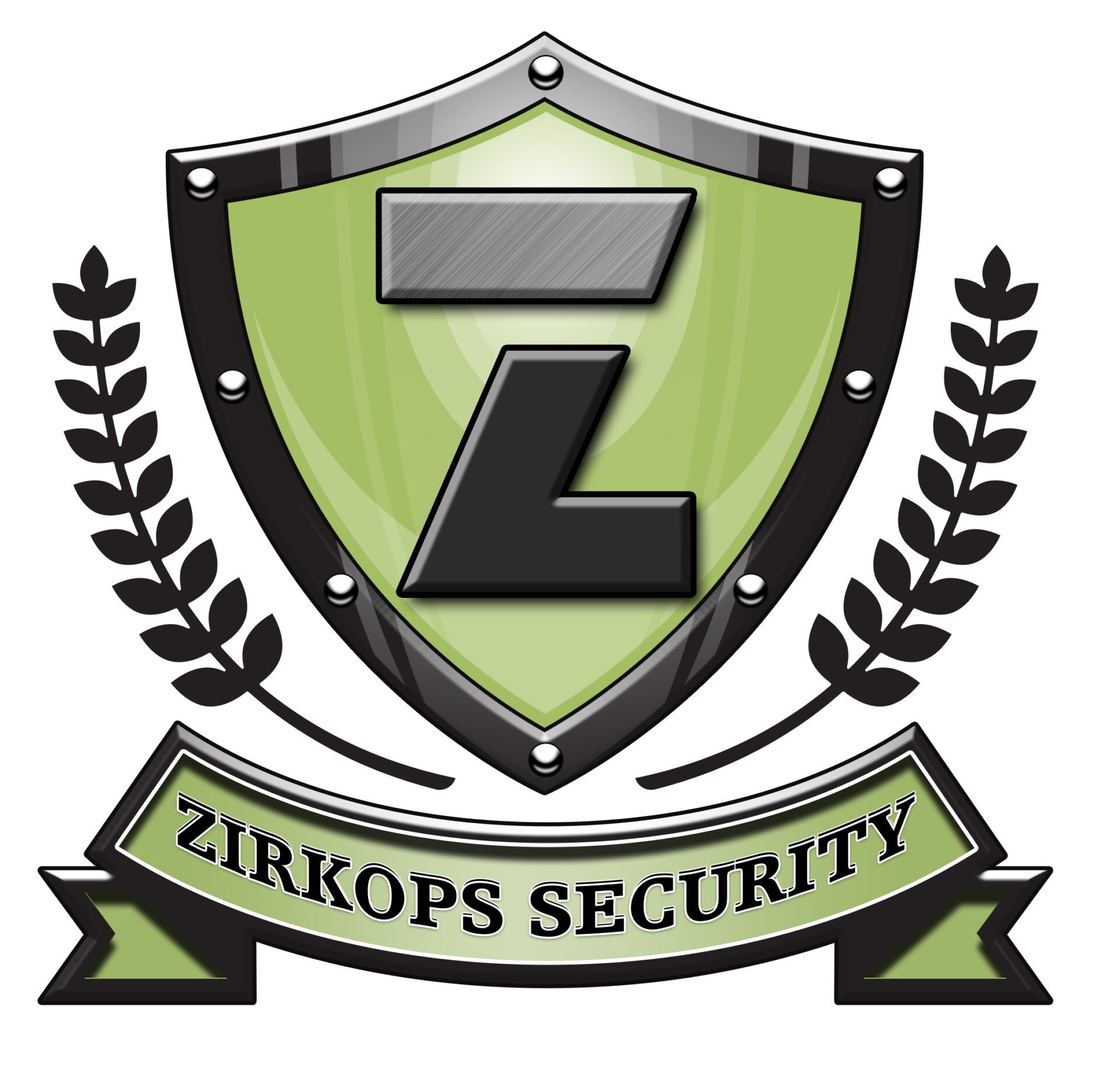 Helping you go responsibly armed in Tennessee
Defending your family is a heavy responsibility. Don't be satisfied with the bare minimum training required by the State. Talk to us today about how to truly Safeguard those you love.