Gun Training

Training Facility Overview
Gun Training & Gun Safety Classes
Giving you the knowledge and skills to legally protect yourself and your family is our primary goal. From the person with no experience with guns and exploring if that is a good choice to enhance their safety through advanced weapon employment skills and Force on Force tactics courses, our instructors focus on safety and situational awareness. The best fight is the one that you are able to safely avoid, however there are times when lethal force is the only effective choice. If that time comes, our training will give you a solid foundation of skills to effectively defend yourself and your family.
First Shots - $75
This class is for the new or prospective gun owner. We will introduce you to firearms safety, gun selection, accessories, the fundamentals of marksmanship, loading/unloading, safe storage procedures and a brief overview of TN Law as it applies to the gun owner. Class will conclude with a 50 round familiarization course of fire with our Instructors providing expert coaching to ensure a safe and fun experience.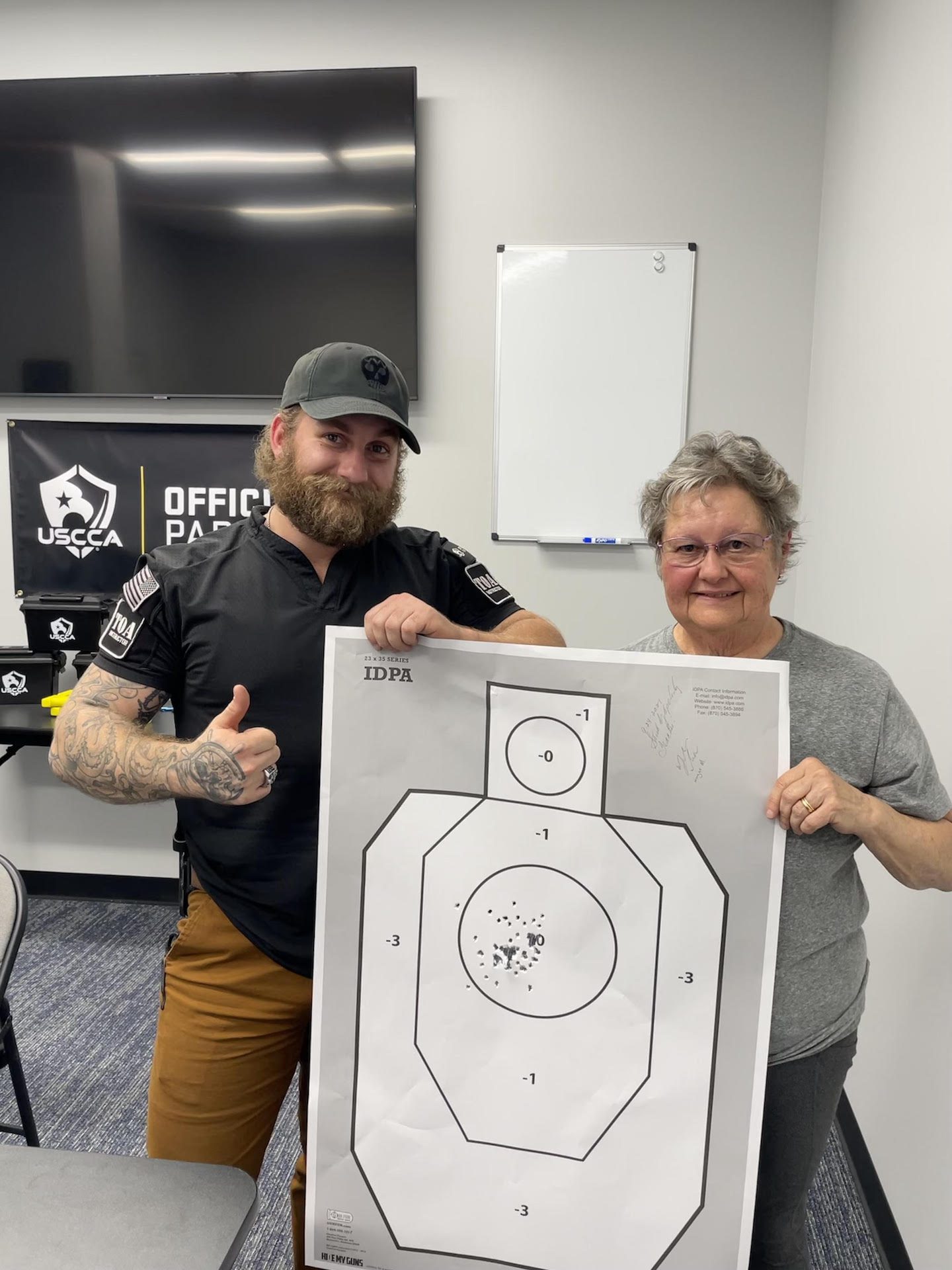 TN Enhanced Carry Permit - $65
The Outpost Armory TN Enhanced Carry Permit Class covers the related laws, liability, legal use of deadly force, basic gun safety, safe storage and the steps needed to apply for and receive your TN State Enhanced Carry Permit. All TOA TN Enhanced Carry Permit Classes are conducted at the newly built Outpost Armory and Range, in Murfreesboro, Tennessee. You will enjoy your experience in their climate controlled indoor shooting range, and newly designed classroom.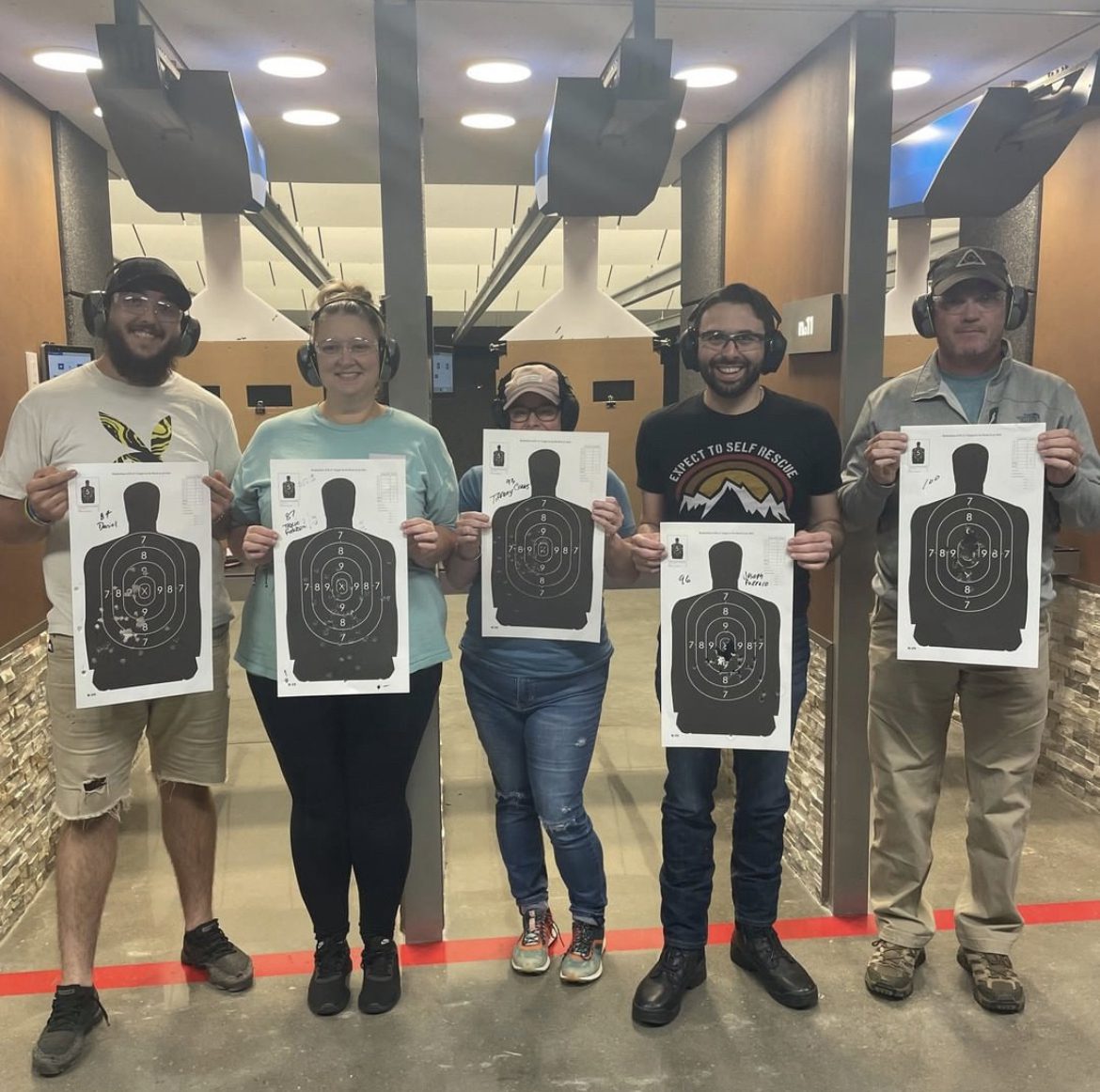 Handgun Skills Course 1: The Draw - $75
The Holster Draw Course is required for anyone wishing to draw from a holster while using the range facility (see exemptions listed below). The 1 hour course will focus on the safe and efficient way to holster up upon entering the range, drawing from the holster, presentation to target and re-holstering procedures. The class will also cover proper procedures for securing firearms and equipment after you have finished training. Additional topics covered will include: Range procedures, Range safety, Firearm safety, Holster selection and placement, Safely and efficiently drawing and holstering firearm.
Exemptions: All active/retired Law Enforcement (must show current or retired I.D. Card) and graduates of our Level 1 or higher Handgun course.
* NO BLAKHAWK SERPA, Off Body carry (Purses), Cross draw, Ankle or Shoulder Holsters permitted in class or on the range. *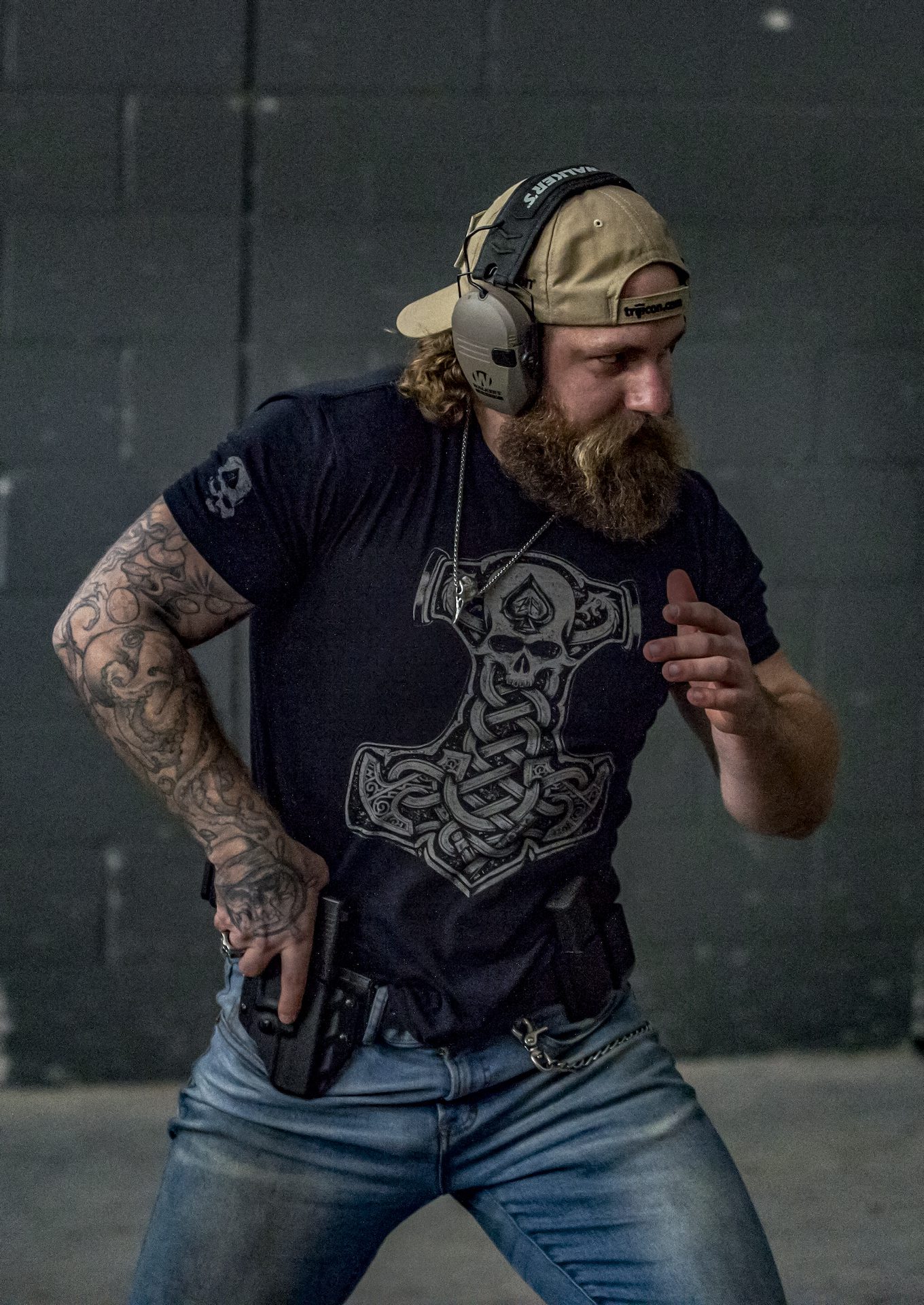 Handgun Skills Course 2: Emergency Reloads and Malfunctions - $150
Part two of our handgun skills Courses is 2 hours and teaches you how to get your gun back in the fight after it goes down. Whether it is by shooting until you are empty or having to clear a malfunction. If you carry and have attended Course 1 this is a natural segue to expanding your knowledge and increasing your skills as a responsible gun owner. In times that it matters, the training you do dictates how those situations are resolved. We are here to facilitate your learning, training, and experience.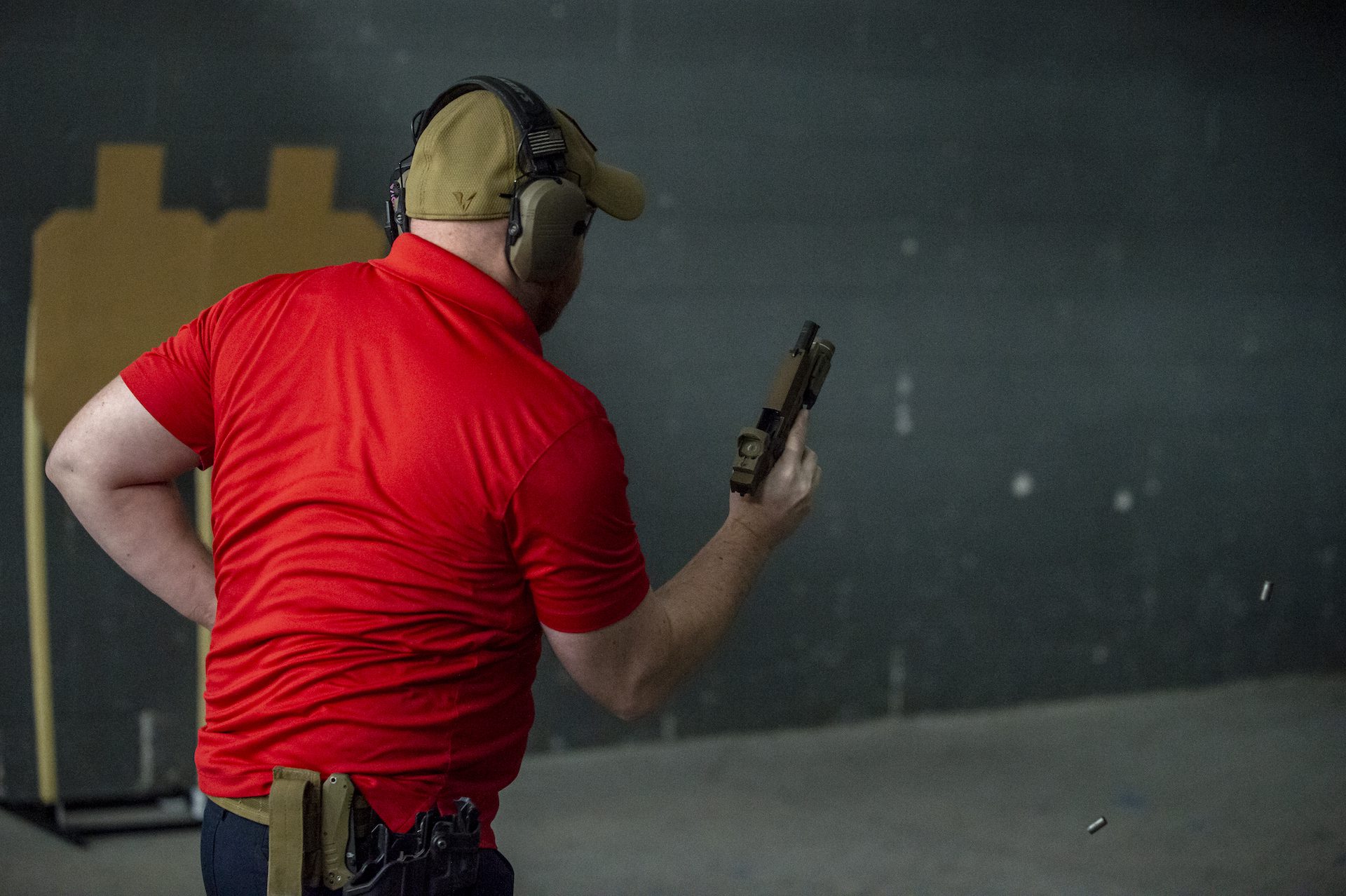 Handgun Skills Course 3: BARRICADES and SHOOTING ON THE MOVE - $150
This 2 hour course is part three of our handgun skills courses. In this course we utilize what we have learned in the previous courses as well as learn to move and shooting while making effective and intelligent decisions when it comes to using cover. This course dives into the beginnings of real world weapons manipulation. We will go over moving and shooting, shooting on the move and the differences between cover and concealment and more. This is a course you can take over and over again to continue your training.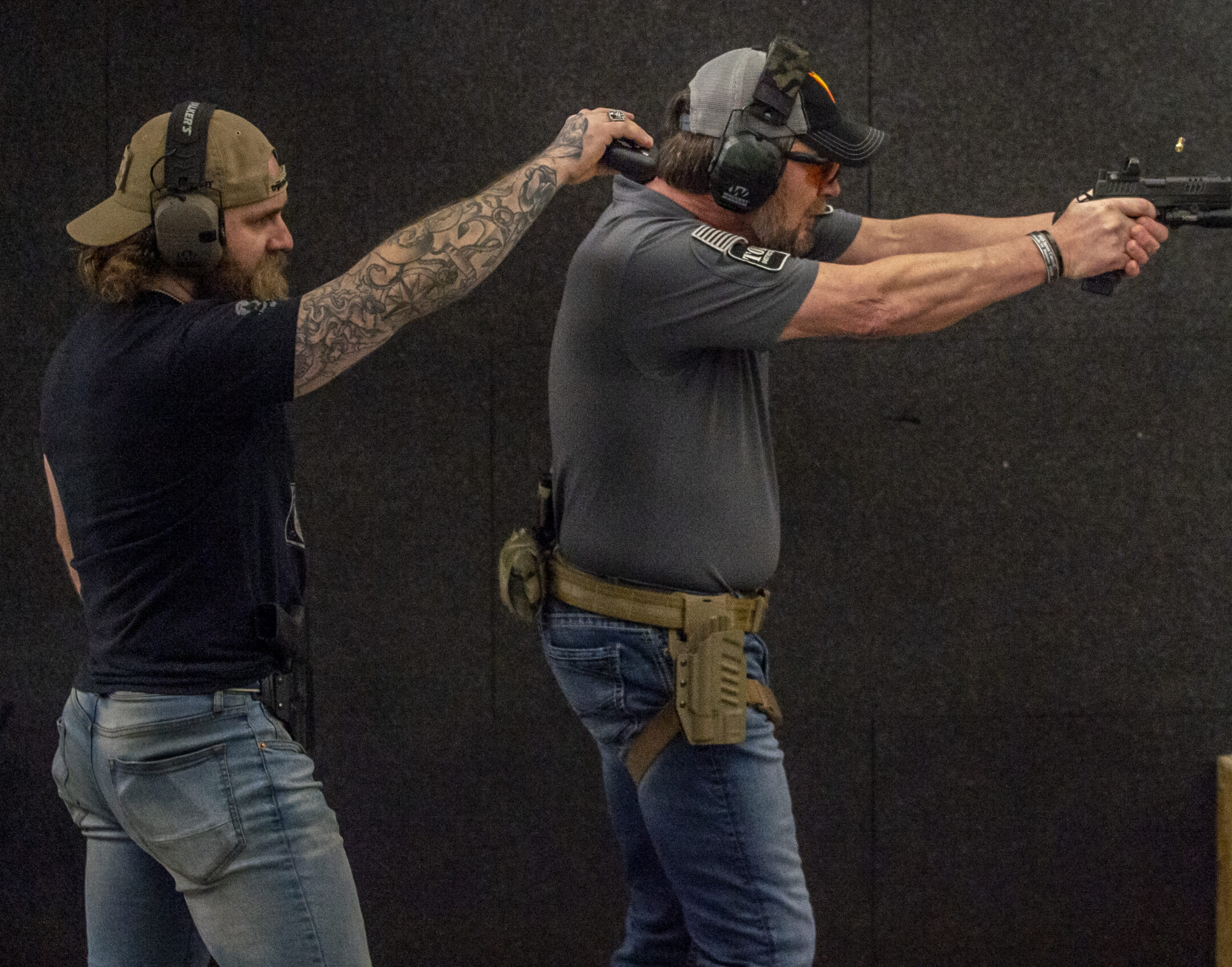 Handgun Skills Course 4: Low Light - $150
Part four of our handgun skills Courses is 3 hours and teaches you how to properly utilize both hand held and weapons mounted light. Bad things tend to happen during hours of diminished light. It is imperative that we gain positive identification of threats before using force. This is a key step in expanding your knowledge and increasing your skills as a responsible gun owner. In times that it matters, the training you do dictates how those situations are resolved. We are here to facilitate your learning, training, and experience.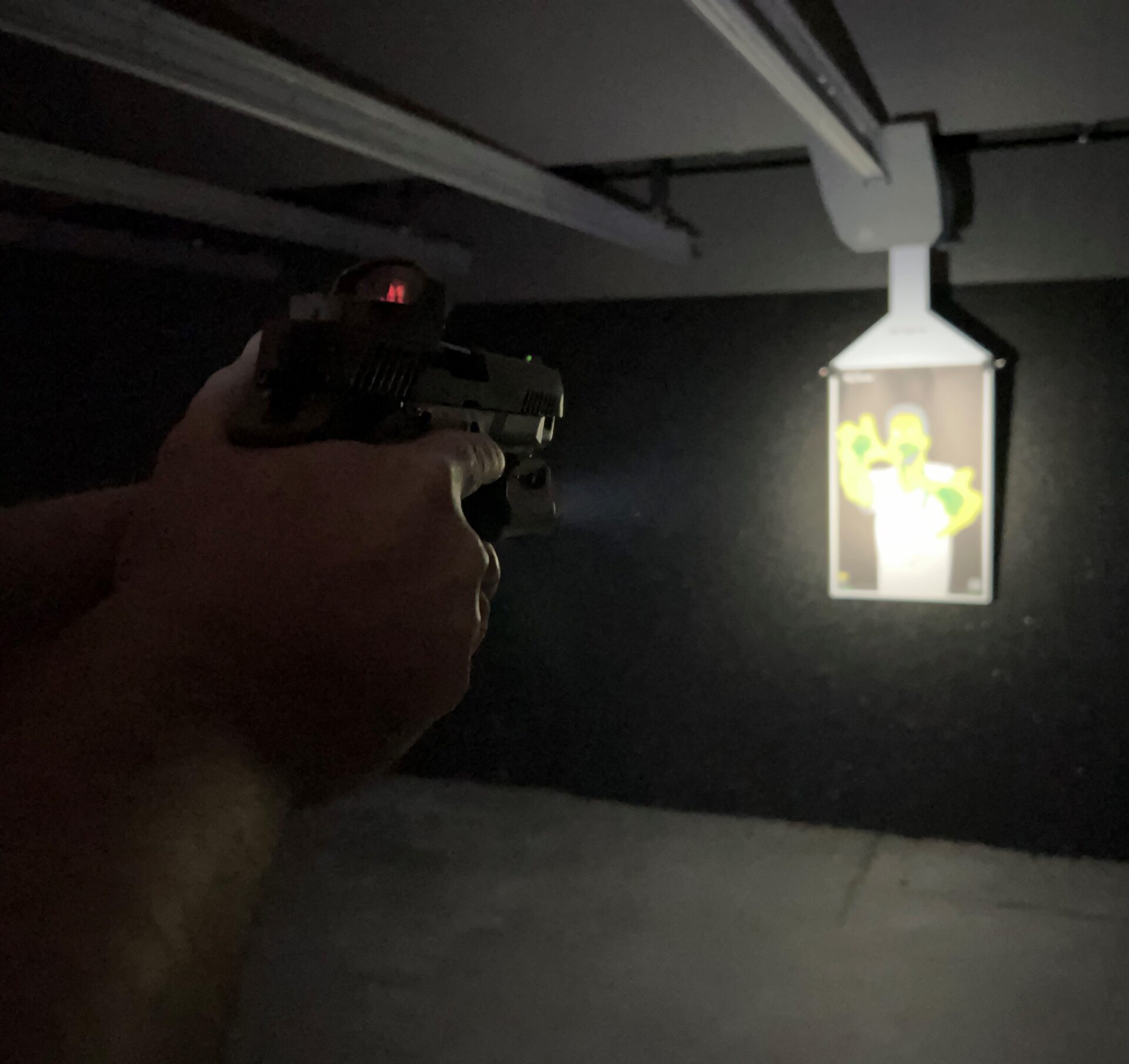 Tac Med - $150
Do you carry a weapon daily? If you are prepared to make holes, you need to be prepared to plug them also. This 3 hour course is designed to give you the basic knowledge of to how to treat a variety of wounds whether its arriving at a car wreck or dealing with a chainsaw accident or treating victims of mass violence. You will graduate the class with an understanding of how to treat medical situations in tactical scenarios, violent situations, acts of terrorism, active shooters, traumatic injuries, accidents, or natural disasters. Students will learn what you need to have in your medical kit and how to use it in response to those events. Students will receive a $75.00 Trauma Individual First Aid Kit (IFAK) from North American Rescue as part of their registration fee.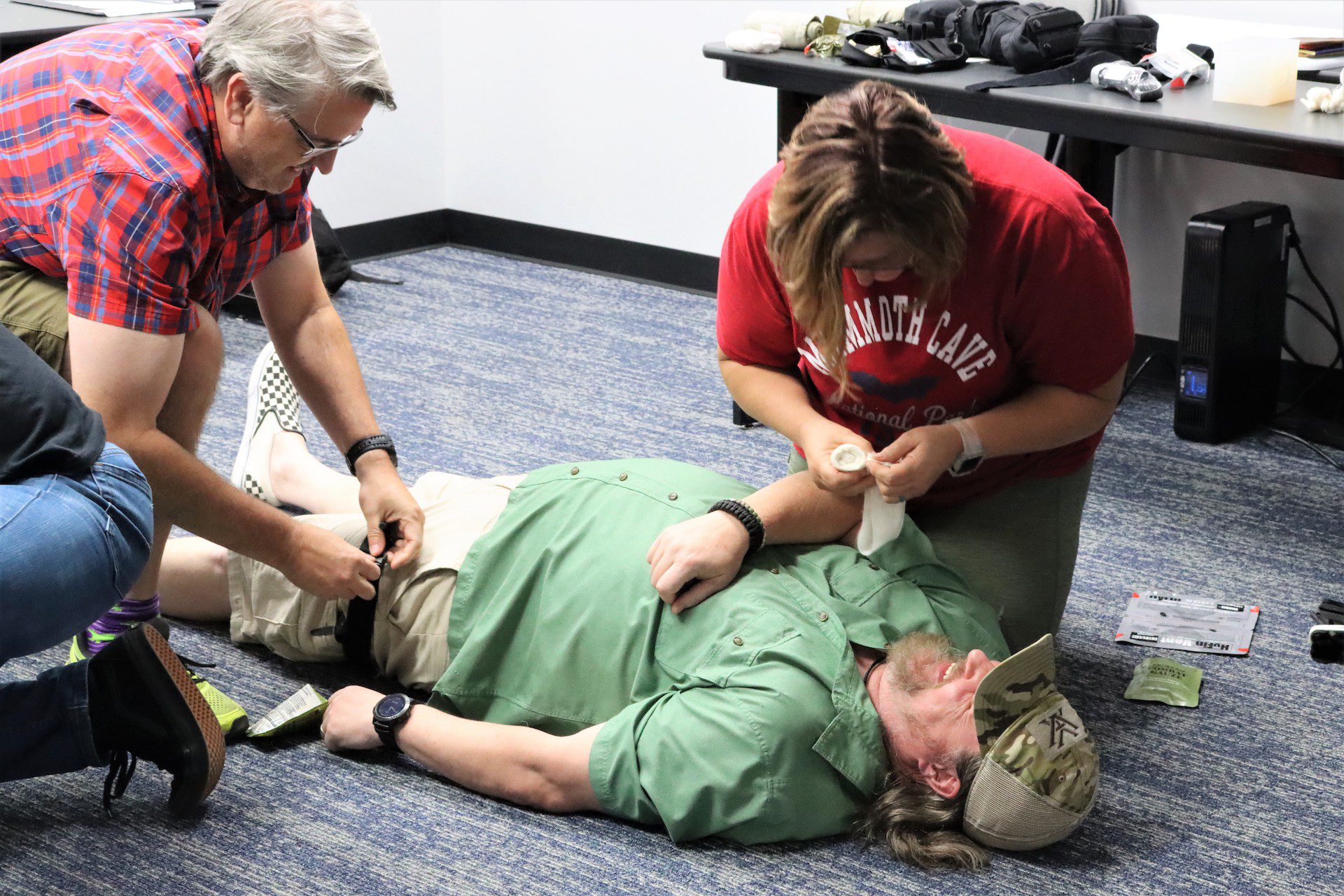 Ladies Basic Pistol - $75
This 3 hour Ladies Only class is built specifically for the female new or prospective gun owner. The fundamentals of shooting will be introduced, reviewed and built upon, while also exploring universal safety rules, situational awareness, common types of handguns, ammunition types, marksmanship skills, firearms handling, defensive pistol fundamentals and the use of deadly force. Class will conclude on the range with a guided live fire by our female instructors.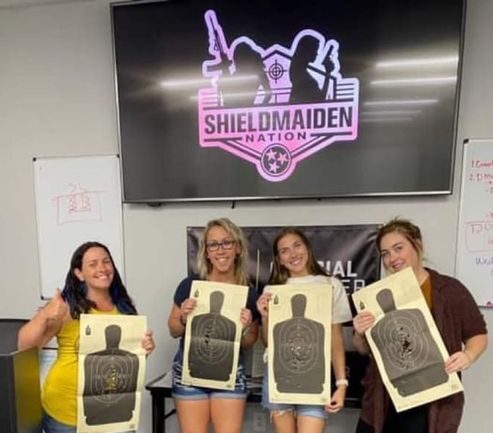 Beginner AR-15 - $100
If you have just purchased your new AR-15 or you want to learn about them, this class is for you. You will learn about how the rifle works, what accessories are beneficial, safety, terminology, shooting fundamentals, and more. Included in the class is range time with the instructor learning how to zero the AR-15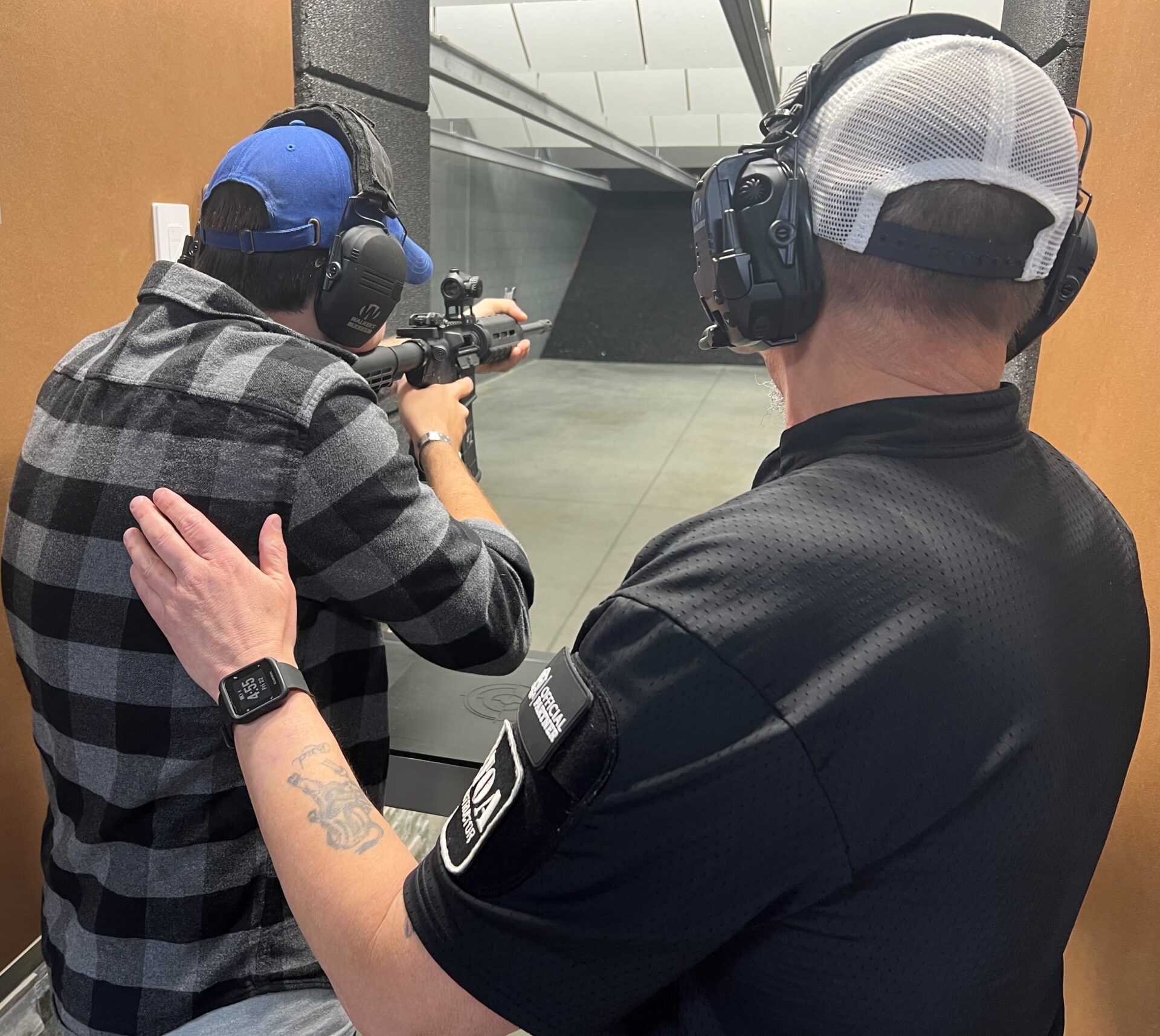 $150- Armed $80- Unarmed $90- Renewal Tennessee Armed Security Officer/Guard initial Training Course, unarmed course, and renewal
A security guard/officer is an individual employed by a contract security company or a proprietary security organization to protect persons and/or property from criminal activities. A security guard who holds an armed guard registration may work an armed or unarmed post and is not required to hold an additional, unarmed, guard registration. The successful completion of this course meets the training requirements to obtain and armed security registration from the Tennessee Department of Commerce and Insurance – Private Protective Services. The student must still meet the age and background requirements. Call or come into the range to sign up.