Hendersonville Firearms Training
Gun Training & Gun Safety Classes
Giving you the knowledge and skills to legally protect yourself and your family is our primary goal. From the person with no experience with guns and exploring if that is a good choice to enhance their safety through advanced weapon employment skills and Force on Force tactics courses, our instructors focus on safety and situational awareness. The best fight is the one that you are able to safely avoid, however there are times when lethal force is the only effective choice. If that time comes, our training will give you a solid foundation of skills to effectively defend yourself and your family.
TN Enhanced Carry Permit - $75
The Outpost Armory TN Enhanced Carry Permit Class covers the related laws, liability, legal use of deadly force, basic gun safety, safe storage and the steps needed to apply for and receive your TN State Enhanced Carry Permit. All TOA TN Enhanced Carry Permit Classes are conducted at the newly built Outpost Armory and Range, in Murfreesboro, Tennessee. You will enjoy your experience in their climate controlled indoor shooting range, and newly designed classroom.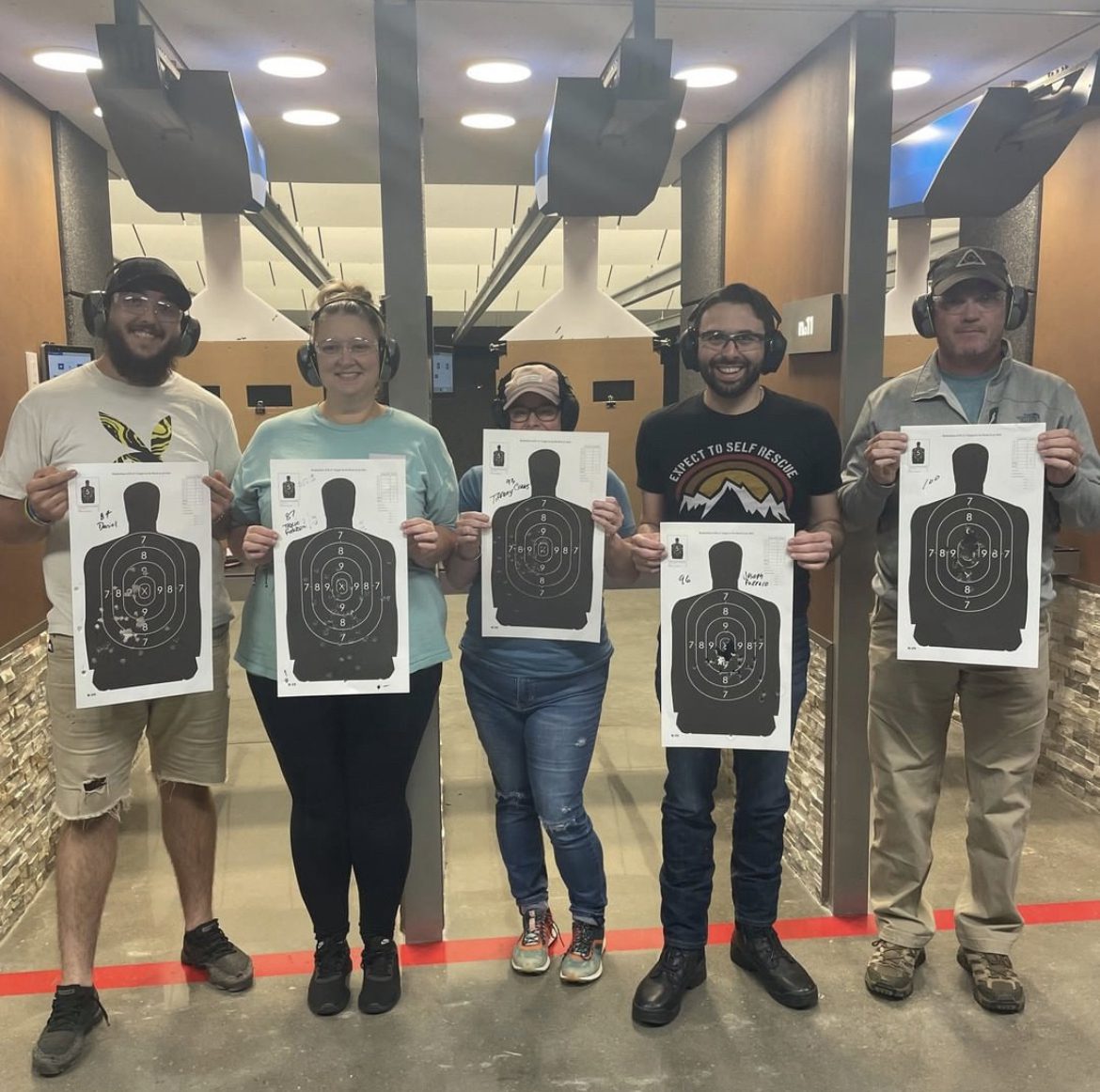 First Shots - $75
This class is for the new or prospective gun owner. We will introduce you to firearms safety, gun selection, accessories, the fundamentals of marksmanship, loading/unloading, safe storage procedures and a brief overview of TN Law as it applies to the gun owner. Class will conclude with a 50 round familiarization course of fire with our Instructors providing expert coaching to ensure a safe and fun experience.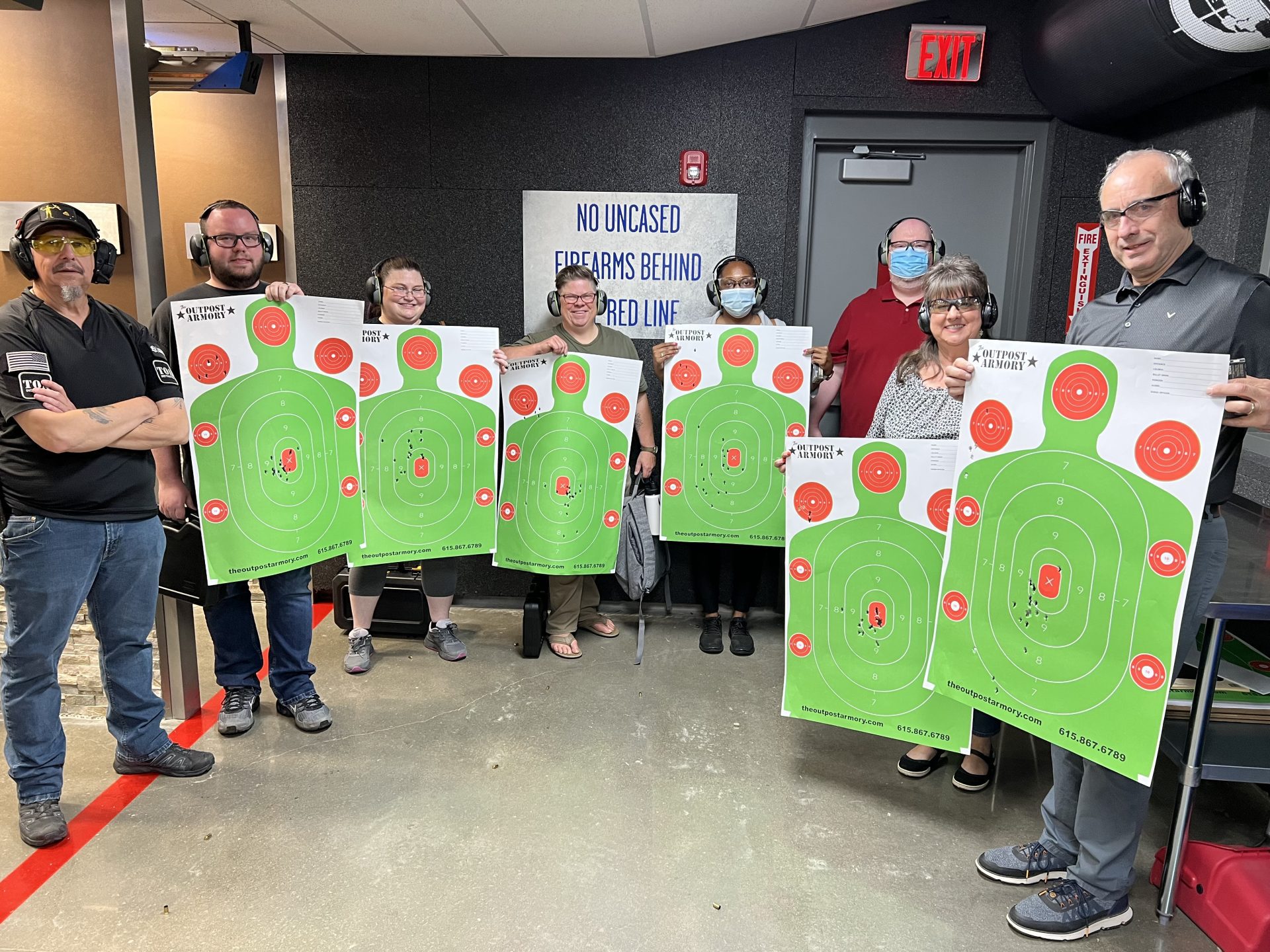 DSF 1 - Intro to Defensive Shooting - $95
Intro to Defensive Shooting is the next step in your personal defense firearms education. This class is designed for shooters who have completed a basics firearms safety class and/or taken their carry permit course and are looking to become more familiar with the skills required for everyday carry.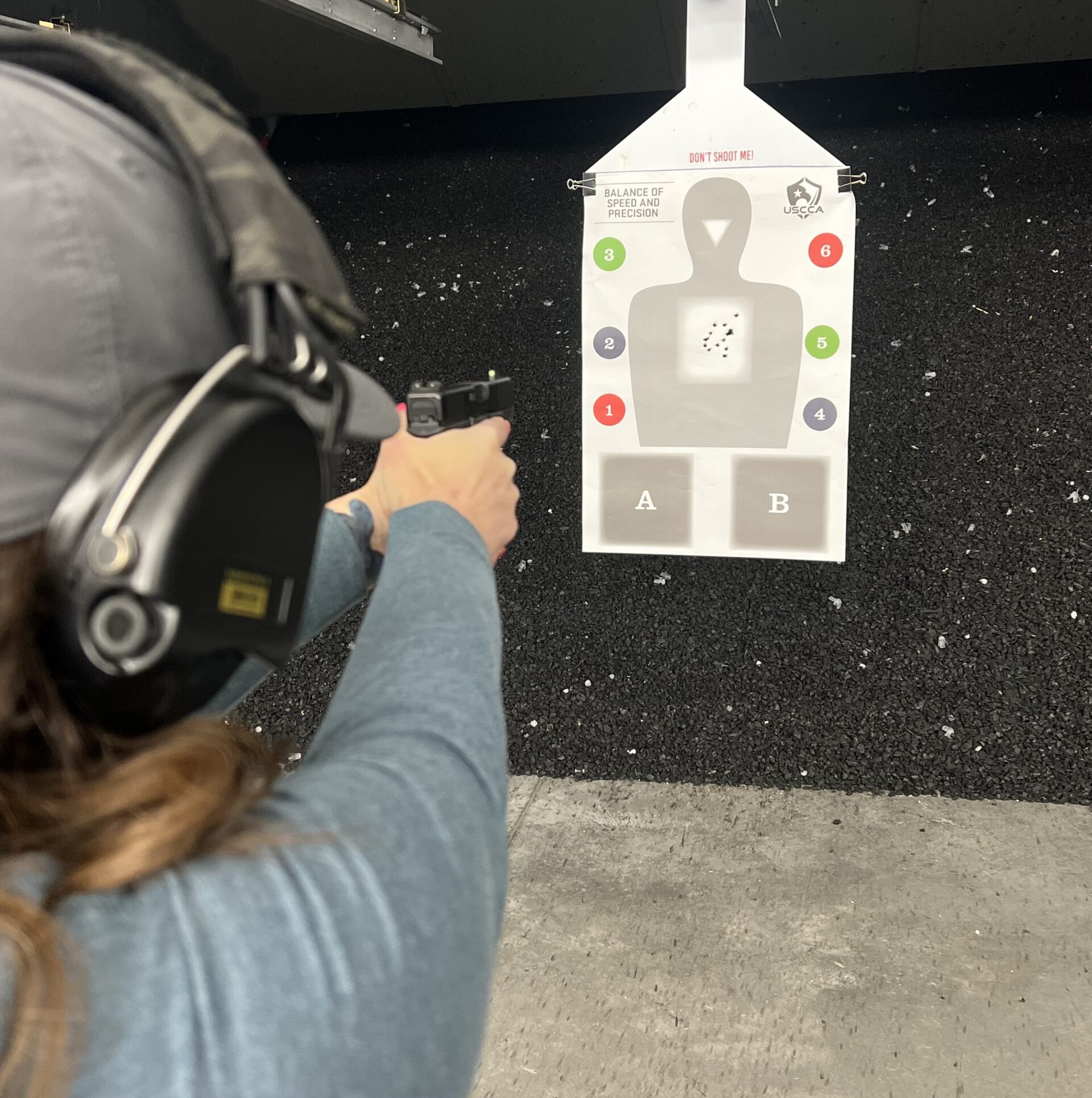 AR Fundamentals - $75
If you have just purchased your new AR-15 or you want to learn about them, this class is for you. During this 2 hour class, you will learn about how the rifle works, what accessories are beneficial, safety, terminology, how to disassemble, clean and reassemble, shooting fundamentals, and more. At the end of the class, students will be able to Load, Unload and Clear their rifles safely on their own.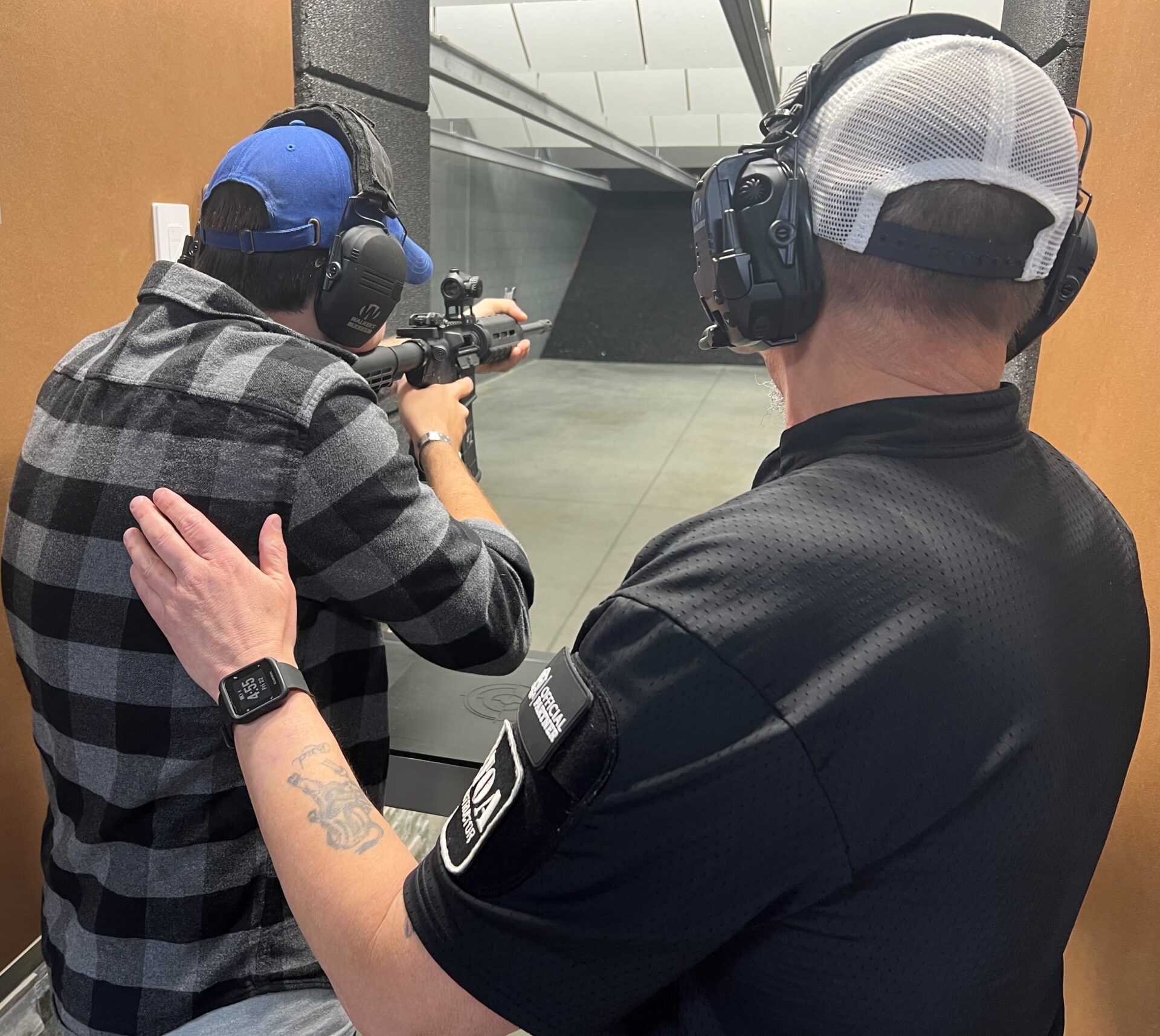 Tac Med - $150
Do you carry a weapon daily? If you are prepared to make holes, you need to be prepared to plug them also. This 3 hour course is designed to give you the basic knowledge of to how to treat a variety of wounds whether its arriving at a car wreck or dealing with a chainsaw accident or treating victims of mass violence. You will graduate the class with an understanding of how to treat medical situations in tactical scenarios, violent situations, acts of terrorism, active shooters, traumatic injuries, accidents, or natural disasters. Students will learn what you need to have in your medical kit and how to use it in response to those events. Students will receive a $75.00 Trauma Individual First Aid Kit (IFAK) from North American Rescue as part of their registration fee.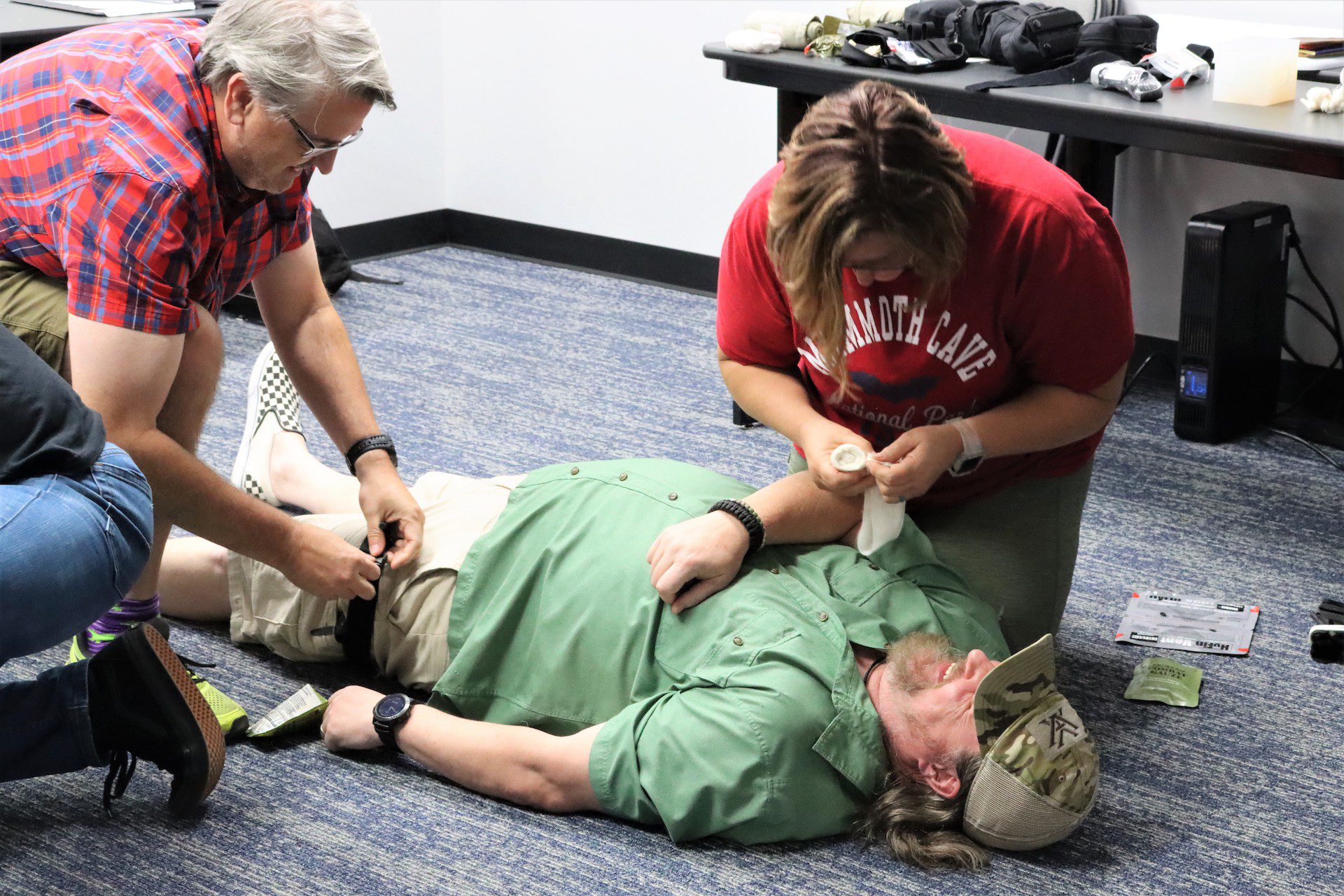 Shotgun Fundamentals - $75
If you have just purchased your new Shotgun or you want to learn about them, this 3 hour class is for you. You will learn about how the shotgun works, what accessories are beneficial, safety, terminology, shooting fundamentals, and more. Included in the class is range time with the instructor learning how to operate and fire your shotgun.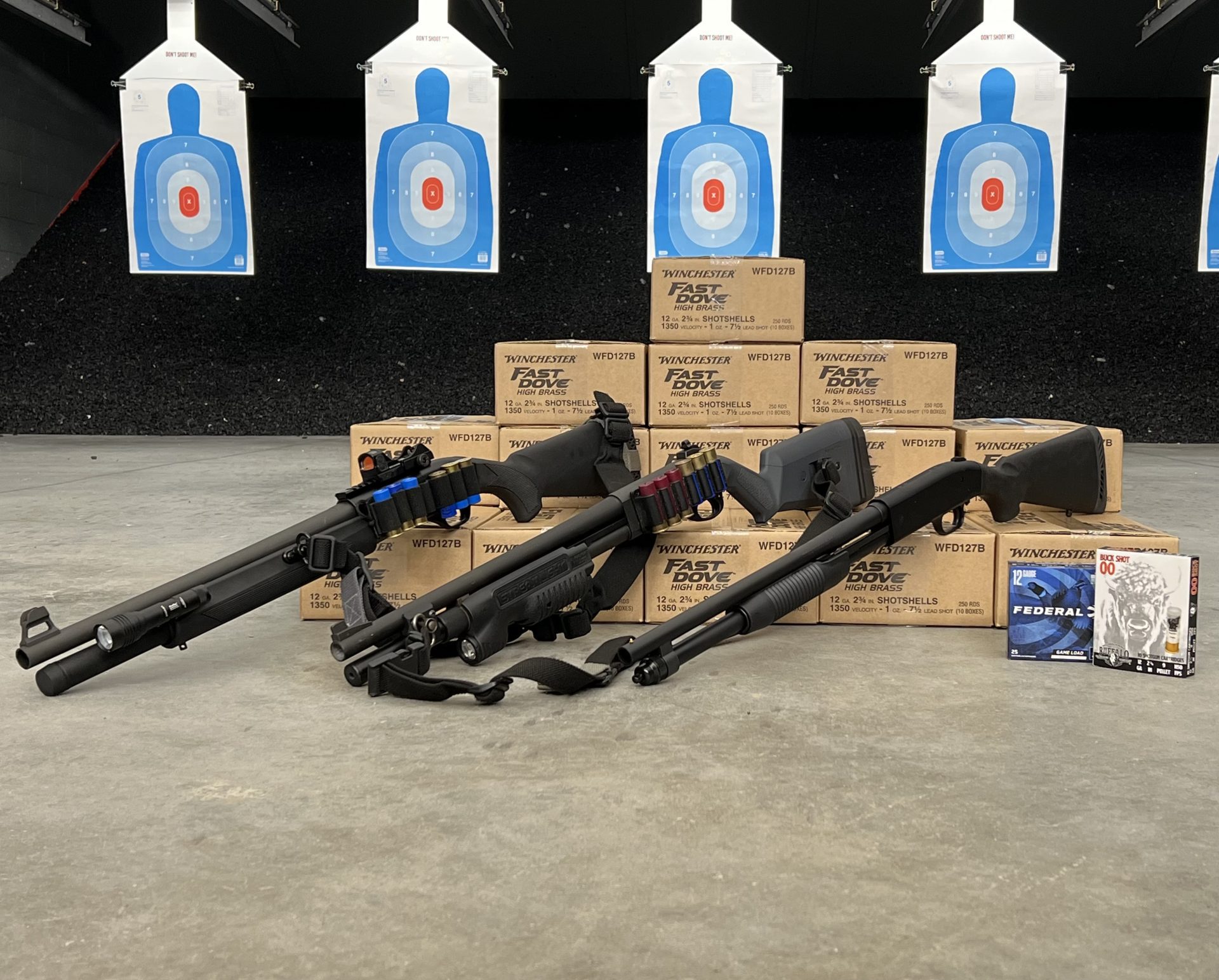 OC/Pepper Spray Users Course
Oleoresin Capsicum Spray, or as it is better known "Pepper Spray" is one of the most useful non-lethal tools available for self defense. In this 3 hour course, we will cover a variety of topics, including legalities of use/carry, tactics, history, chemistry, delivery systems, decontamination, and much more. Upon completion of this course, students will be much more capable in using pepper spray to properly defend themselves. This class is also recognized by Tennessee Private Protective Services which regulates Security Guards in TN.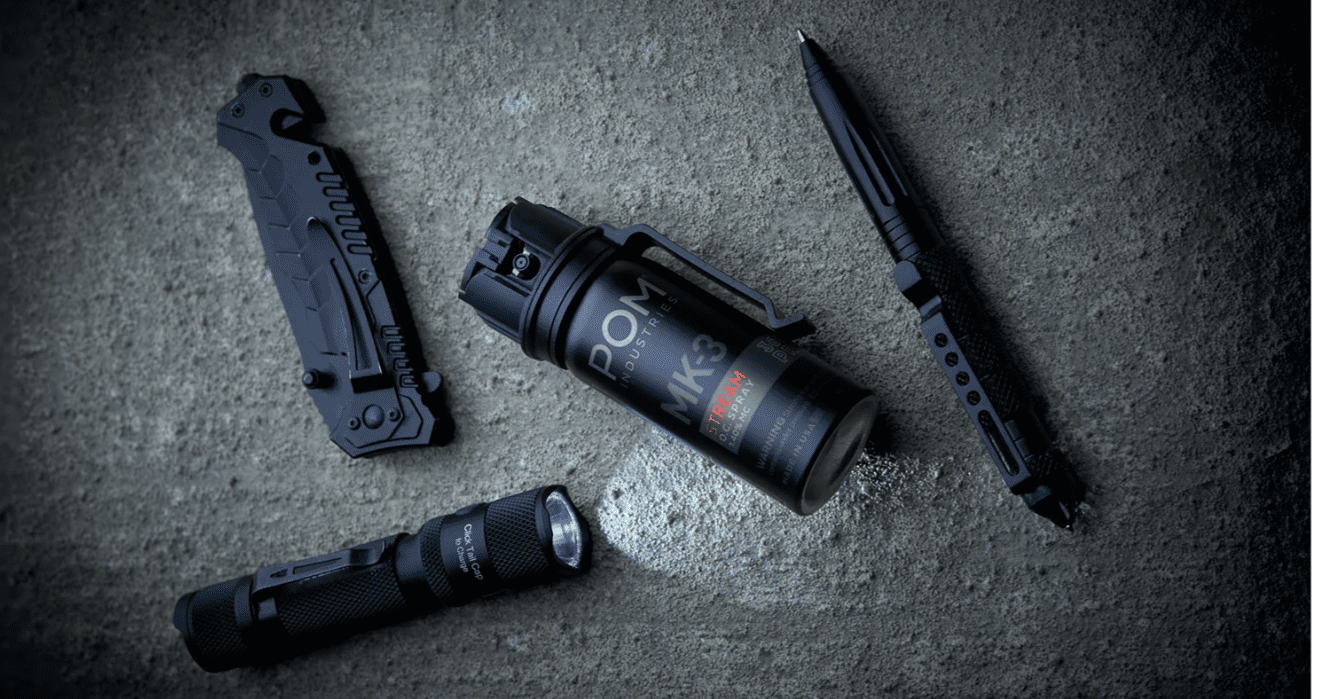 Helping you go responsibly armed in Tennessee
Defending your family is a heavy responsibility. Don't be satisfied with the bare minimum training required by the State. Talk to us today about how to truly Safeguard those you love.